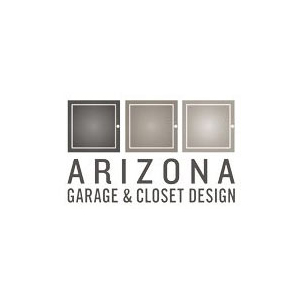 With the change in seasons comes a change in the types of sports that are being played! For example, if you have a high schooler, for example, you might be inundated with football, soccer or cheerleading equipment. Where should this type of athletic equipment be stored? And what about the summer sports and outdoor gear that you're not using right now? If you don't know how to organize everything in your garage, here are 5 tips:


First, get it as clean as possible



You don't want to be storing dirt-crusted balls or grass-stained sports uniforms. Use a stain remover with enzymes to tackle tough dirt on clothing, and scrub down other equipment with a brush in order to remove the grime. Things like helmets, shoulder pads and other items that can't be scrubbed or tossed in the washing machine should still be sanitized to remove bacteria and odors. First, wipe them down with antibacterial wipes. Then place them in a bag with an opened box of baking soda. Seal the bag and let them sit there for a few days. This should remove most of the odors. Repeat if necessary.


Help it all keep its shape

If you are storing hats, mitts, gloves, shoulder pads and other items that can be distorted out of shape, stuff them with newspaper. You can sprinkle them with baking soda first in order to help keep them odor-free. The newspaper will also help with keeping unpleasant smells at bay.


Invest in some special storage options



For your garage, consider ball bags to hold all of the balls that your kids use, either on the sports field or in your backyard. These are easy to suspend from a wall rack or the ceiling, and will hold everything from baseballs to large soccer balls or volleyballs. Overhead storage racks are also a great way to keep sports equipment that isn't being used out of the way. Even wall racks can hold some equipment, either in bags or by simply hanging the equipment from the pegs.

Store closet items on over-the-door racks

For items that are being used right now, or if you really don't have enough space in your garage, consider installing closet organizers that fit right over the closet door. These can keep skates, uniforms and pom-poms out of the way and off of the floor, where they might get damaged.



Bins can be your best friends



If you have a lot of small sports items to store, such as extra laces, gloves, pucks, small balls and wrist guards, investing in bins can be a lifesaver. Simply label each bin and stack them on shelving in your garage. This will certainly reduce those frantic moments when the kids can't find their must-have items!


As with anything else related to storage and organization, the first step of the battle when it comes to storing sports items is finding a place for everything. Once you do that, it's just a matter of keeping everything in its place. When the seasons, and therefore the sports, change, it might take some time to get into the habit of storing the new equipment properly, but once it's a habit, you'll be able to keep sports-related clutter and chaos at bay.

Contact our experts for help with your garage organization needs!