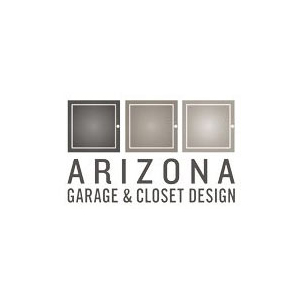 When you are shopping for custom garage storage systems, you're likely to find a variety of products made from a wide range of materials. At Arizona Garage Design, we often answer customer questions about the materials that we use in our customized storage solutions.



Q: What materials do you use in custom garage cabinets?
Our garage cabinets are made from 3/4" and 1" 45-lb commercial grade particleboard. All of our particleboard is CARB (California Air Resource Board) approved, which means that it meets stringent standards for emissions.
Next, the particleboard is covered in thermally fused melamine for the traditional finished cabinets. These are the wood grains that you are able to choose from, from dark coco, to rich bronze, and from warm maple to classic white.
If you choose one of our powder coated finishes, which are available in granite and red, then you will be enjoying the most durable and environmentally resistant garage cabinets on the market.
Our garage cabinets are fully encapsulated, so they're moisture- and stain-resistant. The coatings are also very difficult to chip, and they are much sturdier than liquid paint or other less durable finishes.
Our hardware is made from stainless steel and also available in a variety of options.
Q: When can I have my garage organizers installed?
We will schedule your in-home consultation at a time that is convenient for you. After you have your consultation and approve the price quote, we will usually schedule your garage installation within two weeks, depending on your availability and our schedule.
Your installation will take one to three days, depending on the size and complexity of your system, as well as whether you are having your garage floors done as well. Your wood products can be used as soon as they're installed, and your floors can be driven on after 72 hours have passed after installation.


Contact one of our experts today to get the ball rolling toward having a well-organized, beautiful garage! Your initial consultation is free, and from there, we'll walk you through the entire process. Within a few weeks, you could have a gorgeous showroom garage with plenty of room to store everything that you want to!


Do you need garage organization inspiration?