Streamline the look of your home with the best quality custom garage cabinets in Phoenix. You can't go wrong with Arizona Garage & Closet Design!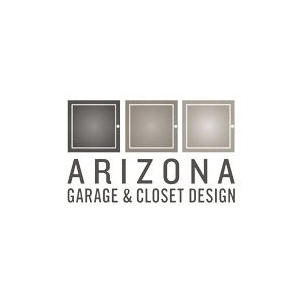 The garage is your hub for outdoor activity. Whether you have a collection of gardening tools, hardware or sports equipment, it helps to know your things are organized properly. And when it comes to keeping your things organized, safe and secure, nobody does it better than Arizona Garage & Closet Design. We offer the largest selection of custom garage storage and organization systems in Arizona. With nearly 200 standard sizes of garage cabinets, including blind corner cabinets, center-divided tall cabinets and sink bases, we have something to suit any taste.
We offer endless ways to customize your garage cabinets for a completely unique look that matches your Arizona home.
Our traditional garage cabinets are anything but boring. There are endless ways to personalize the look and feel of your installation while maintaining our signature quality:
Color Selection: Traditional cabinets come in seven classic colors so you can match your garage cabinets to your personality! Choose from matte white, solid slate, maple, coco, metallic silver, windswept pewter, or metallic bronze.
Space Control: Other standard cabinets come with bulky swinging doors that can easily hit your car or knock over valuable equipment. Our custom garage cabinets feature an innovative sliding door system to protect your vehicle and make it easy to access the contents within.
Custom Options: Choose from a wide variety of cabinet heights, depths and widths to further customize your garage storage system. We even offer extra deep cabinets large enough to fit large storage bins fit front to back on a shelf. Double capacity? We'll take it!
Quality: We don't cut corners when it comes to providing the best cabinetry. Our backing is solid wood and provides the best protection against insects and dirt. Our one-inch shelving is 25 percent thicker than the industry standard. Our commitment to quality gives you a load-bearing capacity of 100-pounds. How's that for heavy duty?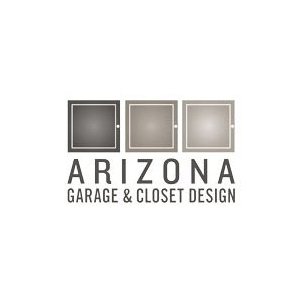 Our commitment to quality goes all the way to our installation methods. Garage cabinetry is anchored directly to your garage wall about six-inches above the ground. This will protect your cabinet from flooding, scorpions and the occasional dust storm should you forget to close the garage door.
Quality is our priority when it comes to the life of your garage cabinets. Don't believe us? Believe our lifetime warranty: if any wood product breaks within normal use during the life of the product, we'll replace it for free – no questions asked.
It's time to love your garage again. Request a complimentary in-home garage design estimate today and experience the industry's leading custom garage organization system for yourself.
View our photo gallery below to get more ideas for your custom garage cabinets.
---