Keep your laundry room neat and clean with high-quality custom cabinets and organization systems in Phoenix.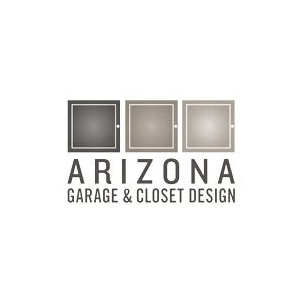 The laundry room is frequently one of the most chaotic and messy rooms in a home, especially if there are children living at home – regardless of their age. This is not just because of the mountain of dirty clothes that can build up in the laundry room, but rather because it tends to be a place where all manner of miscellaneous clutter gathers. Your laundry room doesn't have to be a disaster zone, however. The best solution to maintain a clean, orderly laundry room is a proper organization system, complete with custom cabinets from Arizona Garage & Closet Design.
Two of the most overlooked features of a well-organized laundry room are cabinetry and shelving. Having a proper storage solution for linens, towels and anything else that you might store in your laundry room will go a long way in keeping it clean and neat. This is particularly important if you have pets or small children in the home, since you'll want to keep potentially hazardous cleaning materials out of their reach. The most common storage place for cleaning chemicals and supplies tends to be under the sink, but pets and small children can get those cupboards open with more ease than one might think, exposing them to potential danger. That is why we recommend keeping such cleaning materials up high, preferably in shelves or cabinets above the washer and dryer where small hands and paws cannot reach them.
Let the professionals at Arizona Garage & Closet design enhance your laundry room with a variety of convenient storage solutions, such as:
Laminate countertops
Adjustable shelving
Custom cabinets
Tilt-out hampers
Stow-away ironing boards
Pull-down drying racks
And more!
We can help you maximize the potential storage space of even the smallest laundry room. The key to a clean and orderly laundry room in Phoenix, AZ is organization, and nothing helps you get organized like custom cabinets and storage solutions from Arizona Garage & Closet Design. If you are ready to make the most of your laundry room, contact us today and request a FREE in-home estimate!