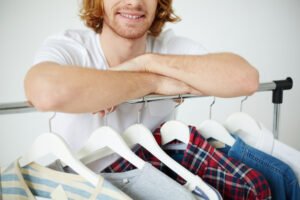 A recent survey by OnePoll found that 57% of women believed that an organized closet makes it easier and quicker to find something they need. Additionally, one in every nine women were late to work because they couldn't find a piece of their attire to wear.
A cluttered closet can be a source of stress for most people. Closet organizers can help restore sanity to your space, allowing you to find your outfits with a snap of a finger. If you have had enough of your chaotic closet, here are six amazing tips that you can use to upgrade to a more functional system:
1. Define the Functionality of Your Space
You may need to ask yourself the right questions as you debate on the options available to transform your disorganized closet. What are you looking to achieve with the closet organizers? What exactly will you place in the closet? How many hang rods and drawers do you need to complement the storage space? Answering these questions can help find a solution that fits your exact needs.
2. Look at Your Current Closet
While you may find the best inspirations from online directories, it is still crucial to reflect on the closet you currently own. What do you love about it? What do you dislike about it? What would you change if you were to do a closet renovation? Taking note of the little details can shape your new design, allowing you to select only the features you love and use. Choose upgrades on your closet organizers that will have the greatest impact on functionality.
3. Work on Your Lighting
Without proper lighting, it can be difficult to find the right outfit. You may end up making a mess of your closet, trying to get to your favorite fabric. Custom closet organizers can help you use the right light fittings to brighten your storage space. You won't have to spend time trying to differentiate your navy-blue fabrics from black ones or matching shoes on your floor.
4. Work with a Closet Designer
Closet designers can help you declutter your current space in readiness for bringing in your new organization systems. The designers can provide closet organization tips to prevent you from cluttering your space again. They will give you tailored solutions to your storage issues.
5. Go Creative on Storage Options
You may need to think out of the box on additional options that you can use to optimize your closet organizers. Take advantage of storage accessories such as pull-out baskets, racks, and drawers to maximize the storage spaces. You can use the accessories to make your closet a more comfortable space.
6. Closet Organizers for the Future
Ultimately, your storage needs will change over time. You may need to factor in your future when choosing closet organizers. You can choose an adaptable design with accessories such as baskets, drawers, and shelves to accommodate your changing needs.
Disorganization can be stressful for most people. Custom closet organizers can help you find the ultimate solutions to your storage problems. If you are interested in learning more about choosing new closet systems, reach out to Arizona Garage and Closet Design.