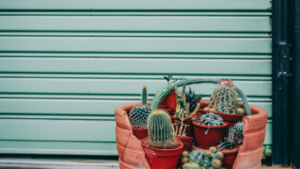 Households in the United States have, on average, 300,000 items in them. Most old and unused items eventually find their way to the garage. To keep clutter to a minimum, homeowners need an effective storage system in this part of the house.
This may involve buying storage boxes or, better yet, installing garage storage cabinets. In order to do that effectively, here are some of the factors you need to consider before acquiring garage storage cabinets.
1. Material
Garage cabinets can be made from a wide range of materials. Wood is a classic material for cabinets and is one of the popular choices due to its low cost. The biggest problem with wooden cabinets is that they absorb chemicals. They require maintenance and sealing to make them last longer in a busy garage. If you're working with paints, enamels, or performing serious work in your garage, wood might not be the best material for you.
Another option that is affordable, but does not absorb chemicals, is plastic. Custom garage cabinets made of plastic are aesthetically pleasing and easy to clean. However, exposure to the sun or heat can quickly degrade the material.
There are also many different styles and designs for metallic garage storage cabinets. They come in different grades, and they can comfortably store heavy-duty tools. The most significant disadvantage of metal is its price.
2. Safety and Security
Your garage storage cabinets' safety and security level depends on what you want to store in them. The weight of the equipment or the nature of chemical solutions can deteriorate the custom closet. Homeowners may also want to keep some tools from the reach of children.
Some hand tools are expensive, and they need a reliable locking system. You also ought to consider whether the storage solution can effectively organize your items. Long tools such as rakes will require tall lockers to store appropriately. Remember that the type of door you choose for your cabinets plays an important role in safety and security.
3. Space Considerations
The dimensions of your garage will determine the type of storage you choose. Custom closets allow you to utilize spaces of the garage where standard cabinets would be ineffective.
You can have additional garage storage cabinets on the wall above the shelves. Alternatively, shelving along the sidewall and fold-down benches can optimize your use of the space. For small garages, get the measurement while your car is parked to ensure the usable space in your garage is comfortable.
4. Durability and Usage
The garage is a harsh environment with heavy tools and toxic chemicals. If you use the space frequently, you will need a heavy-duty cabinet, preferably made of steel. The surface ought to be powder coated to prevent chemical damage and scratching.
5. Custom Features and Accessories
Customization can enhance the convenience and utility of your garage storage cabinets. You can tailor the shelves to take advantage of corners and other spaces within the room. You can also design them to hold specific equipment or products of various sizes, for example, screws and nuts.
There are also features to enhance the aesthetics and personalize the cabinetry. You can choose from a wide range of colors and finishes to match your garage's interior. They can also have additional lighting, sinks, and USB charging ports.
Bottom-Line
There are many different types of garage closet organizers. They come in a wide range of materials and features. To find a suitable storage solution, you should consider space and usage of the cabinetry. Consult with the professionals at Arizona Garage and Closer Design to find the best cabinets for your garage.