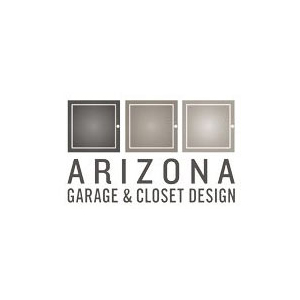 'Tis the season for get-togethers. Whether you're planning a Christmas party or perhaps a New Year's Eve bash or even a SuperBowl party, you might be wondering where you're going to put all of your guests. If you have a garage, this might be the perfect place to hold your party. When you look in your garage, you might think that it doesn't look festive enough or feel cozy enough to host any type of get-together, but you might be surprised. Here are 4 tips on turning your garage into a party venue:


Get the garage cleaned out



No one wants to party surrounded by your bins of outgrown clothing, teetering towers of tools or piles of scrap wood. This is as good a time as any to get in there and do a massive purge of your garage. Gather up the items that you no longer need and donate them. If you have a place to store items for a garage sale, then go ahead and save them, but choose a date and write it on your calendar in pen. A good sweeping and a few passes with the shop vac, along with a broom for hitting down cobwebs, will also go a long way in getting your garage party-ready.


Make it comfortable



Depending on the time of year and the area of the country in which you live, your garage might be cold, hot, humid or clammy. It also might smell a bit like chemicals or dampness. Air out the garage for a few days and clean up anything that might be contributing to an unpleasant odor. Then decide how you will control the climate inside your garage. If it's cold where you are, space heaters might be necessary. During warmer weather, a dehumidifier can reduce the dampness in the air enough that fans will be adequate. Otherwise, you may need to look into an air conditioning system for the garage.


Improve the appearance of your garage

Most garages aren't much to look at: between the cement floor and the plain walls, they might not actually inspire anyone to want to party. You can improve matters temporarily or permanently, or a combination of both. A fresh coat of paint can liven things up, as can hanging up some wall art. You could put down a large area rug, if you have one. Another option, if you are planning on upgrading your garage anyway, is to have a new garage floor put in. Shelving and garage cabinetry can look attractive and keep necessary garage items off of the floor. Put up some portable privacy screens to hide any clutter that you couldn't move out of the garage.



Set up some furniture and decorations



Once you have done the best you can with the appearance of your garage, it's time to set up for the party. Folding tables covered with plastic or paper tablecloths are the perfect place to set up the food. Little white Christmas lights strung around the perimeter will give your garage a festive glow, as will Chinese lanterns hung from the ceiling. Be sure that you have plenty of seating available, even if you have to rent chairs.
Hosting a party in your garage is about getting together with family and friends, so don't worry too much about a lack of elegance. Specify on your invitations that the party will be held in a garage and your guests will understand what to expect. You need to provide a clean, comfortable place for your party, and a few festive decorations or special touches just add to the overall party atmosphere.

Contact our experts to answer all of your garage design questions!