Transform clutter with
Arizona Garage & Closet Design
Create a calming space with custom designed storage systems for your entire home.
Clean. Simple. Organized.
This is your ideal space.
At Arizona Garage & Closet Design, we know that organized spaces result in calm minds. We believe your closet and garage should be places of renewal and relaxation, not anxiety. So say goodbye to clutter. Release the stress. And let us partner with you to make your dream space a reality.
Home Storage Solutions and Custom Closets Scottsdale
Sit back and relax as one of our professional designers guide you through the process of the closet design Scottsdale area homeowners are looking for. Select the space to be remodeled: closet, garage, pantry, or home office. Browse through multiple customization options including luxury finishes, shelving layouts and accessories. All consultations are done at your Phoenix-area home and our designers will map out your space using our sophisticated 3D modeling software to bring your design to life. We offer unique solutions to complex storage challenges.
1. Consultation
One of our expert designers will meet with you at your home to discuss your needs and analyze your space to create the perfect design.
2. Estimate
Estimates are provided at or shortly after your consultation. We can work with you to adjust the design to meet any budget restrictions you may have.
3. Installation
Our professional installers are dedicated to complete customer satisfaction. Our installers will treat your home with care.
4. Guarantee
All cabinetry is guaranteed for life. If a product ever fails during normal use, we will replace it free of charge. Period!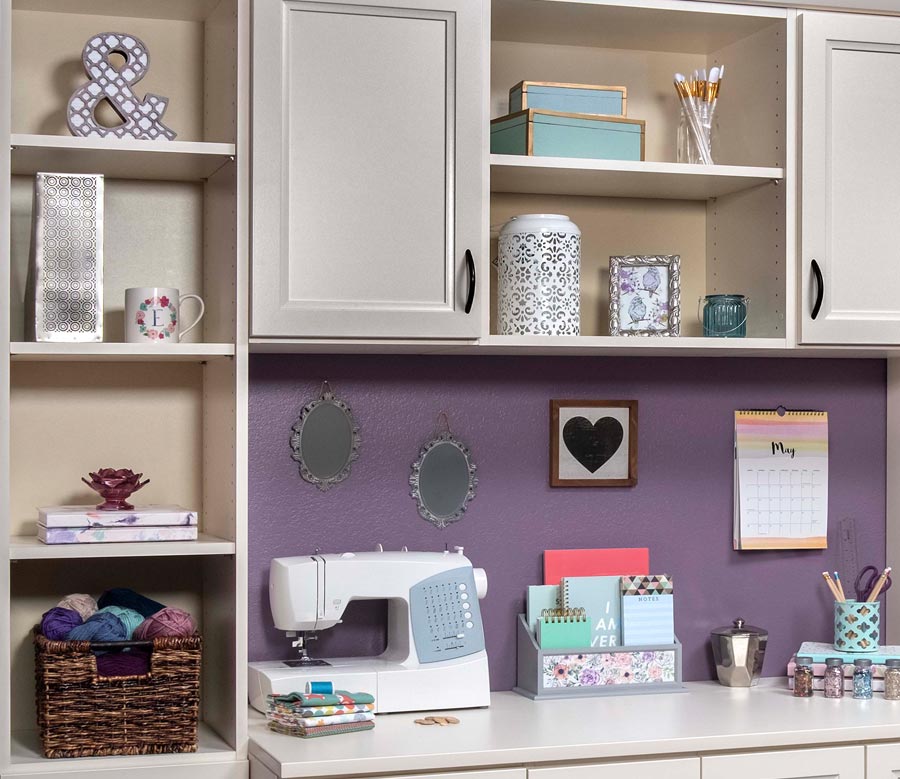 Tranquility achieved with custom closets, garage cabinets and whole-home organization
Closet Organizers Phoenix Homeowners Trust
From reach-ins to walk-ins, the team at Arizona Garage & Closet Design has you covered. We can help streamline your morning routine by designing a functional closet that you love to use. Built-in cabinets, adjustable shelving and hand-picked accessories will help complete your custom Phoenix-area closet design.
Create Your Dream Garage Workspace
Your garage is your haven for the kids' athletic equipment, Dad's workshop and Mom's gardening tools. We design custom garage organization systems with room for everyone's hobbies! Our services create more storage for all your favorite activities. Our garage cabinets are spacious and sturdy to securely hold your items.
Storage Solutions for the Entire Home
Your entire home will find serenity with organization systems in place. Whether your pantry needs more room for growing teenagers or your linen closet is bursting at the seams, we can pride your home with storage solutions that have your specific needs in mind.
Showroom & Design Center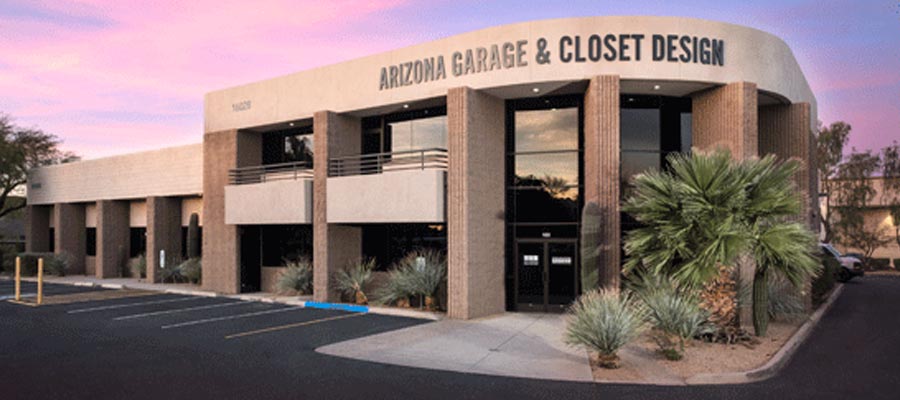 For the full Arizona Garage and Closet Design experience, visit our North Scottsdale showroom & Design Center. When you arrive, our friendly staff will take you through our complete product lineup including garage cabinets, pantries and a laundry room. Feel our luxury Epoxy garage floor beneath your feet. Then step into a full-scale walk-in closet that features our finest design combinations and accessories. Make an appointment to meet at our showroom with your designer to collaborate on your design and see our product first hand.
Our Showroom and Design Center is open Monday – Friday 9:00am – 4:30pm, we are located at 78th Street between Greenway-Hayden Loop and Paradise Lane.
16028 N 78th Street, Suite 100
Scottsdale, AZ 85260