Phoenix, AZ Closet Organization
Custom cabinets, shelving and more – built to last!
With the wide variety of houses in Phoenix, it's no wonder homeowners want custom cabinets and organization systems to match. It's all about personalization to create a style that is uniquely you! Arizona Garage & Closet Design specializes in helping families turn their houses into homes. We can match your existing home décor or help you discover a whole new style that brings out the best in your space.
Our closet organizers feature timeless designs that come in a variety of colors. This makes it easy for your home to grow along with your family. As your preferences change, you can adjust your organizers to accommodate the styles of the season. With Arizona Garage & Closet Design, the options are endless!

Closet Organization
We make it easy to customize any aspect of your closet organization system, from drawer pulls to hanging rods. Our team will work with you to design a system that works for your routines and habits. You will be pleased to discover a better way to get ready – and wind down – each day. Upgrade your closet with accessories like slide-out tie racks, angled shoe shelves, jewelry organizers, and sliding mirrors to bring out the best in your Phoenix-area home.
With Arizona Garage & Closet Design, it's easy to build a legacy your family can count on. All of our wood components come with a lifetime warranty so you can feel confident about the value your new installation adds to the home. Our home organization systems will last as your children grow and can even adjust to accommodate your changing needs over the years. These aren't just any closet organizers; these are systems designed for life.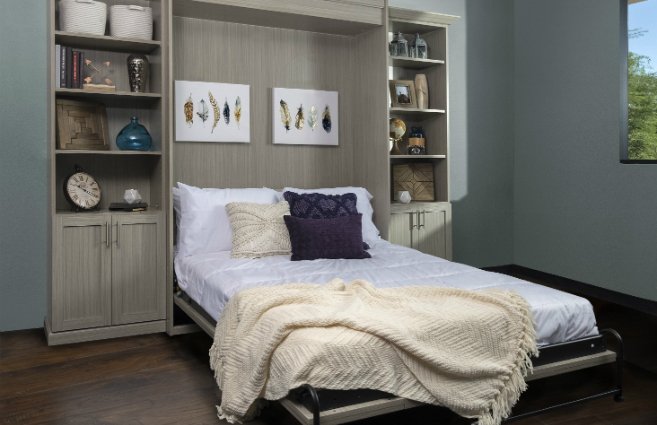 Welcome guests into your home with a cozy Murphy-style wall bed designed for restful nights and happy mornings. Our design never folds or creases the mattress like traditional trundle beds. They just need a quick fluff and your choice of pillows to be ready for guests. Choose from steel or aluminum frames in either full or queen sizes to get the perfect fit for your space.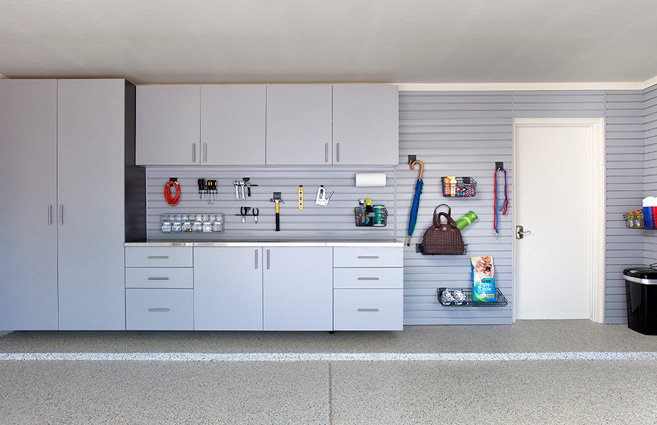 Whether you want to create a garden that belongs on HGTV or soup up a car show-worthy ride, Arizona Garage & Closet Design can help! Our garage organization systems bring order to homes throughout Phoenix. Our garage cabinets have a 100 pound storage capacity to hold even the heaviest items. Pair them with tool racks, baskets, and vertical storage to complete the look.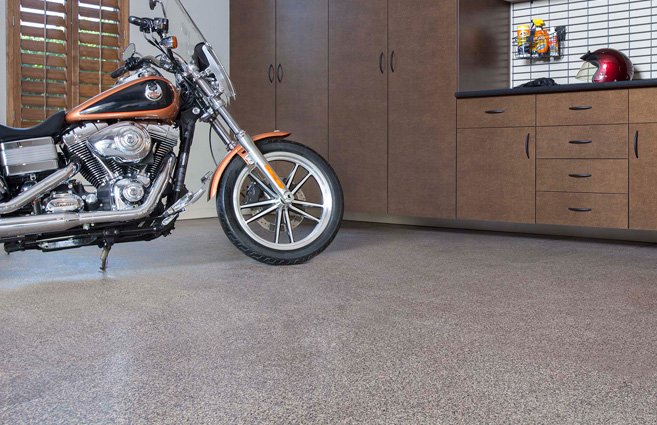 Get a garage you'll actually want to spend time in! Whether you choose Swisstrax or epoxy flooring, we'll help you create a clean look with a non-slip surface that is easy to clean and easy on the eyes. We make it easy to enjoy a stunning garage that really looks like it's part of your home. Now that's smart thinking.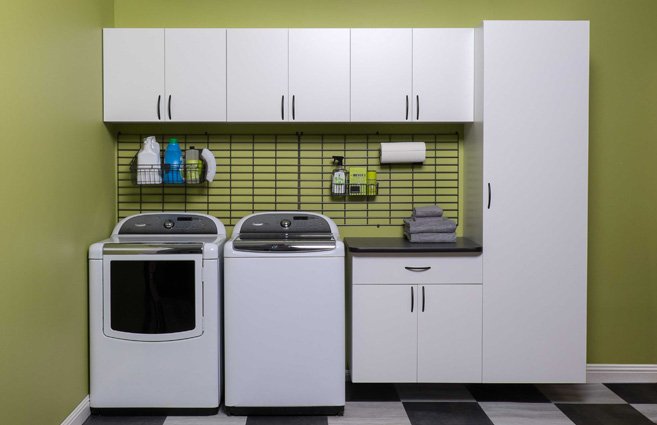 Make your home work for you! Arizona Garage & Closet Design brings effortless craft room, home office and mud room organization solutions to your home. Our team transforms spaces big and small so you can fall in love with your home once again. Consider standard cabinets or upgrade to include base and crown molding for an upgraded look.
Arizona Garage & Closet Design creates organizational systems with the future in mind. It's about more than attractive storage systems – it's about creating a comfortable retreat where you can relax and escape from the world. With the right organization systems in your home, you'll never have to worry about where to put the kids' toys away or how much space is left in your jewelry organizer. After all, your home is designed to last you through all the seasons of your life. Shouldn't your home organization systems should do the same?
Don't wait to get more from your home. Contact us today to request an in-home design consultation from an organization expert!