Scottsdale, AZ Closet Organizers
Custom cabinet and home organization systems with a lifetime warranty
Scottsdale is synonymous with quality, which is why Arizona Garage & Closet Design has invested in closet components that stand the test of time. We know that your home is more than just a place to live; it's where you work, love, dream, and raise the next generation of big thinkers. It's only natural that you should look for home components that are just as strong as your commitment to your family.

Closet Organization
Our closet organization systems are just as unique as you are. Whether you're getting ready for a morning of meetings or want to wind down at the end of the night, we have high-quality components that are there when you need them. Slide-out accessories, laundry solutions, and angled shoe shelves are great ways to customize your closet with practical storage solutions.
With Arizona Garage & Closet Design, it's easy to build a legacy your family can count on. All of our wood components come with a lifetime warranty so you can feel confident about the value your new installation adds to the home. Our home organization systems will last as your children grow and can even adjust to accommodate your changing needs over the years. These aren't just any closet organizers; these are systems designed for life.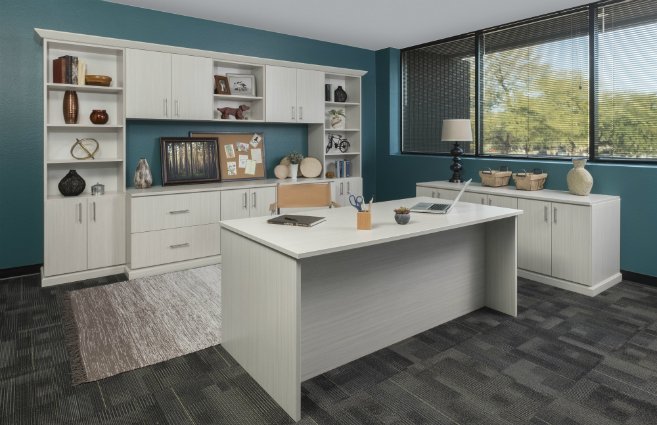 Work doesn't stop just because the office is closed. Enhance your productivity with a custom home office that has everything you need for success. Large drafting tables, technology centers, file systems, and drawer organizers are all available from the comfort of your home.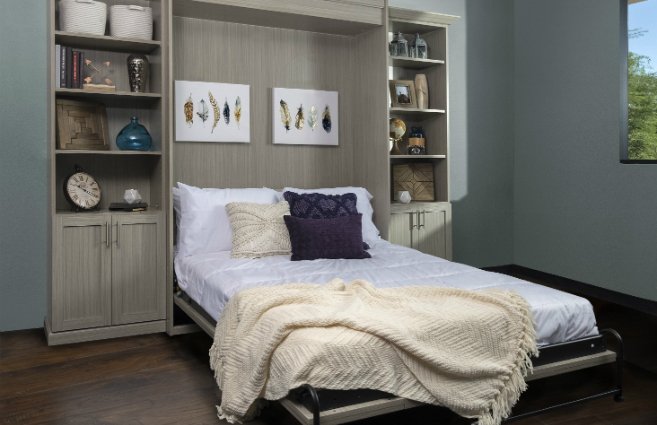 Welcome your loved ones with a cozy bed that invites them to dream deeper and sleep soundly. Our Murphy wall beds come with an attractive façade of cabinetry that disguises them during the day. Simply fold the bed out for easy use in the evening when it is time to rest. Our Murphy beds are a great way to offer guests a comfortable night's sleep so they wake rested and ready to tackle the day.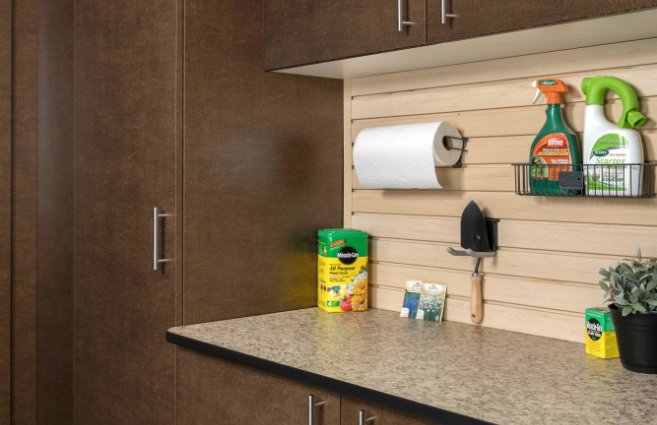 When Dad isn't out on the links or enjoying a game of football, he's in the garage. Give Dad a gift he can enjoy year-round with custom garage organization systems. This is a great way to store all of his tools and protect athletic gear. Our workbench installations pair nicely with cabinets in your choice of sizes and configurations for a custom look.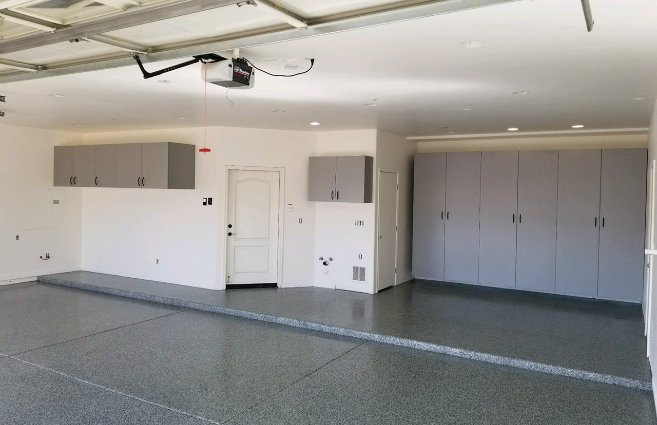 Transform your garage into a durable multipurpose space with our epoxy garage flooring systems. Not only is our flooring non-slip, but it's also easy to clean. Simply spray the surface with a hose whenever your project is complete and enjoy a floor that glistens like new.
There is no better time to invest in your home – and in your family – than today. Visit our showroom on the Greenway Hayden Loop behind the Scottsdale Quarter or contact us today to claim a free in-home consultation. We specialize in turning dreams into reality.