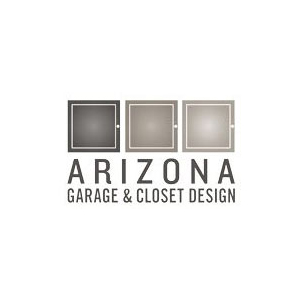 Would you describe your garage as organized? If not, you may be tired of and embarrassed over having a messy, disorganized garage. If you find yourself shutting the garage door as quickly as possible so that the neighbors don't see what's inside, you might be suffering from a serious case of garage disorganization. The good news is, we can help! Our garage organization systems are just what you need to get your chaos under control.
From Floor to Ceiling, We've Got You Covered!
If you are looking for better garage organization in Anthem, Arizona, or the surrounding areas, we have just the products and services that you need. From the ceiling to the floor, we know what it takes to whip your space into shape. Here is some of what we can do for you:
Overhead Garage Storage
You have items that you only use occasionally, and these should be kept up and out of the way. Why have stacks of boxes littering the floor when there's a better option? Another popular item that can be stored overhead is your bicycle. Instead of letting it ding your car or fall on your kids or pets, it can be stowed safely where it won't be in the way.
Wall Storage
You have tons of vertical space in your garage; the trick is installing storage units on the walls that allow you to optimize this space. Gridwall and slatwall coverings look neat and tidy, and they keep items from garden equipment to sports equipment to small tools safe and contained.
Garage Shelving
Larger items can also be stored against the walls on sturdy garage shelves. Store seasonal decorations, extension cords, boxes of garden supplies and more. You could even store extra non-perishable food items on your shelves, allowing you to stock up when you see great sales.
Garage Cabinets
Some of your belongings should be stored behind closed doors in order to keep them dust-free. Our garage cabinets look great and do the job of holding your items safely and securely.
Garage Workbenches
Whether you putter in your garage a few times per year or you work on projects on a daily basis, a high-quality workbench is a great feature to have in your garage.
Garage Flooring
While you're getting your garage organized, why not update the flooring? Our flooring products are skid- and stain-resistant, and they're a breeze to keep clean. Your new flooring can be laid when we install the rest of your garage organization system, so this is a great time to look into this option!
Call Today for Your Free Garage Consultation in Anthem, Arizona
We offer a completely free consultation appointment for homeowners living in Anthem and in the surrounding area. Give us a call to schedule your appointment today! Now is the best time to get started on that new custom garage for the organization that you desire.
---
Service Areas
We have a wide service area, so if you live in or near Phoenix AZ, Scottsdale AZ, Fountain Hills AZ, Paradise Valley AZ, Cave Creek AZ, Chandler AZ, Carefree AZ, Peoria AZ, Anthem AZ, Mesa AZ, Gilbert AZ or Glendale AZ, give us a call. Contact us even if you live outside of these areas, because we do service other locations as well. We will come to your home and give you a quote. What do you have to lose, other than a disorganized, frustrating garage? You have everything to gain. Call today!