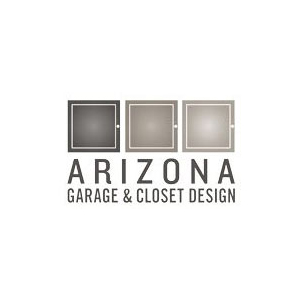 Between coupons, sales, and competing grocery stores meeting or beating the special deals advertised by other grocers, there are some really great ways to save money on food! If you live in a small house or have little storage space, though, the problem is that you might not have the room to store surplus food and other supplies. If you are scrambling for storage space, here are 3 places in your home and garage that you might not have considered:
The area above your fridge

.

Do you have those high cabinet above your refrigerator that you can't reach without a stepstool (or, admit it, by climbing on the counter)? While you wouldn't want to keep anything up there that you need to reach regularly, it's fine to keep extra pasta, breakfast cereal and potato chips in that cabinet. Keep your normal supply in its regular spot, and only raid that cabinet when you run out of the item in the pantry or lower cabinet. No cabinets above the refrigerator? No problem! Use a square or rectangular bin to store boxed items, and put that on the fridge instead. If it's covered in pretty paper or painted to complement your kitchen, you'll even be adding to the decor.

Cabinets above the washer and dryer

.

Whether you have your laundry facilities in the garage or in an inside utility room, chances are good that you have cabinets above the appliances. Move your dryer sheets and laundry detergent to a small cart or shelf (or just put them on top of the dryer), and put your canned goods in this cabinet. Remember that the area will tend to accumulate high humidity due to the dryer, so it's better to store canned and jarred items in this space, rather than those in cardboard boxes.

Pull-out shelves in your cabinets

.

Do you avoid storing items in the way-back recesses of your kitchen cabinets? It can be difficult to access that area, so if you do, you're not alone. Investing in some pull-out shelves can allow you to confidently store extra food back there. When you need to reach it, simply pull out the shelf. Another option is to put in a small lazy Susan; these allow you to reach items that are located at the back just by spinning the turnstile. Depending on the size of the one you have, you could store anything from boxed goods, to cans and jars, to small jars of spices.
There are undoubtedly many more places that you could find in your home where you could store food. Consider all possibilities. Some might include under-the-bed storage containers, stacking extra juice bottles or jugs of water in the back of your closet, or even dedicating an unused bathroom (or bathtub) to food storage. If you are intent on saving money at the grocery store and stocking up for the coming weeks or months, then optimizing your food storage space is vital to your success.
Looking for ideas to help store your surplus food? Contact our design experts to request a complimentary in-home design estimate.