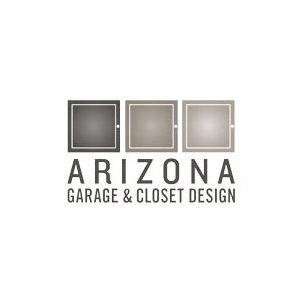 It's that time of year again: the team at Arizona Garage & Closet Design is heading to the Maricopa County Home Show! We are excited to join more than 1,000 contractors, landscapers and home experts to offer living solutions for homeowners throughout the Phoenix Valley.
Special Guests
HGTV's Property Brothers, Drew and Jonathan Scott, will be in attendance. Enjoy a meet and greet in the Equidome and have your photo taken with the brothers in person. Watch their hilarious stage show Saturday and Sunday at 1 p.m. completely free with admission. Ample seating is available to ensure everyone has the opportunity to enjoy the shows, but we still recommend arriving early to get your preferred seat.
Our Booth
Visit our booth at the Maricopa County Home Show and speak with a real home organization consultant to discuss our fully customizable garage and closet installations. We will be in booths 625 and 626 in the entrance tent so you can visit immediately upon arrival. Our high quality home organization systems will be on display for visitors to experience for themselves. For even more ideas, we invite you flip through brochures with examples of our work. We have organization systems suitable for any space, whether it is a spacious great room or a tiny reach-in closet with an angled ceiling. Our consultants will help you brainstorm your next home renovation project so you can walk away feeling confident and prepared to create a better home. As a thank you for visiting our booth, all Home Show visitors can enjoy 20 percent off of our home organization design and installation services.
The Freebies
Maricopa County Home Show attendees will have access to a variety of freebies this year. For the first time ever, the first 2,500 people each day will receive free wildflower seed packets to plant in their gardens or give as gifts to a friend. Anyone born in the month of October is invited to receive a special gift from the info booth with valid photo ID.
Make-and-take workshops are also available to attendees at no additional fee. Take part in Pinterest-inspired workshops and create adorable wooden signs, succulent terrariums, fizzing bath bombs, or Halloween décor for the home. See the Maricopa County Home Show's full list of seminars here to view the schedule and plan your weekend!
Vendors are also taking part in this year's free events. Bring your backyard measurements and photos to receive a complimentary 20-30 minute landscape consultation with a professional horticulturist. The Arizona State Parks Department is also offering free one-day passes to anyone who visits their booth in the South Hall or attends a State Parks presentation about "Fall at the State Parks." Additional bonuses include free light bulbs from the APS booth and wine tasting experiences throughout the show from Europe's Old World fine wines. There is no end to the perks of attending this year's Maricopa County Home Show!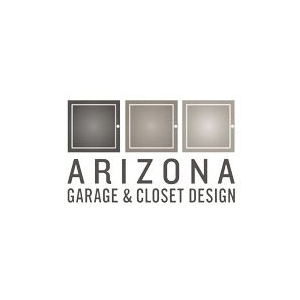 The Details
The 2017 Maricopa County Home Show will take place from October 20-22 at Westworld of Scottsdale. Dates and times are below:
Friday, Oct. 20th: 10 a.m. - 6 p.m.
Saturday, Oct. 21st: 10 a.m. - 6 p.m.
Sunday, Oct. 22nd: 10 a.m. - 5 p.m.
Adult tickets: $10
Children (ages 3-12): $3
Children (under 2): Free
Military: $5
Please note that seniors are invited to enjoy $5 entry on Friday from 10 a.m. to 12 p.m. during Senior Morning. Customer appreciation will be held on Friday, October 20th from 4 p.m. until 6 p.m. and $5 tickets will be available to everyone at that time.
All show activities are included in the price of ticket (excluding the food court).
Not sure if you're ready to attend this year's event? Stop by our Scottsdale showroom and pick up complimentary tickets to the 2017 Maricopa County Home Show! Tickets are available while supplies last and are awarded on a first-come, first-serve basis. Enjoy a complimentary consultation while you're here and leave with an even bigger value!