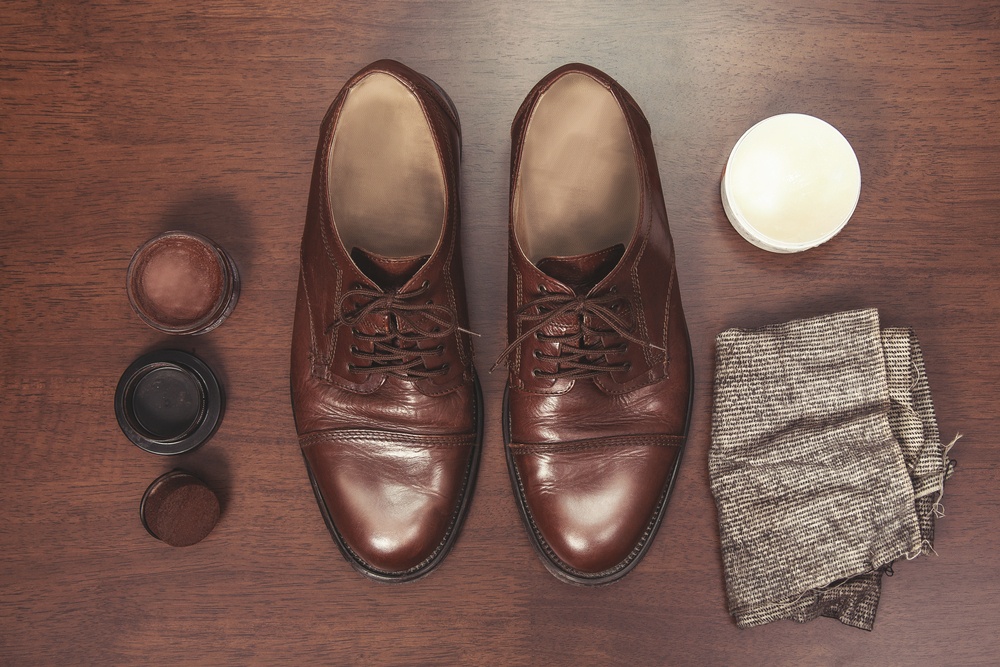 Men and women often share closets, but men typically end up receiving less space. Men need their own organized spaces to store ties, shoes, clothes, and luggage – all while keeping their favorite pieces on display and easy to reach. Built-in storage options are just the beginning when it comes to designing the perfect walk-in closet. Here are our best ideas for your next closet redesign:
1) Color Balancing
While women typically prefer "pops" of color, most men prefer a dignified, contemporary style. Choose dark wood for your cabinets and shelving. Streamlined designs keep your closet looking clean and organized. Give the walls a light, neutral color to balance out the heavy, dark wood.
2) Lighting
Look for custom lighting with a personality that matches your style. Forgo chandeliers for track lighting, wall-mounted fixtures or pendant lighting that will complement your design. If your budget and home design allow, install a skylight. This boost of natural light will help you see how each outfit will be presented in daylight.
3) Shoe Shine Station
Indulge in a little luxury for your footwear. The ultimate shoe shine station should have a horsehair brush, polish cans and buffing cloths in an easily accessible location. Use edge dressing to condition and protect the edges of your leather shoes. You will also need a footrest so you can comfortably sit while shining your shoes. Purchase a shoe shine kit online or make your own wooden storage box with a footrest on the top.
4) Shoe Storage
Angled shoe shelves are a great way to keep your footwear organized and protected. Separate your casual shoes from polished leather shoes for the office. Shoe fences keep your favorite pairs of shoes on the shelf where they belong.
5) Tailored for You
Style your closet like a tailor shop. To achieve the perfect storefront look, organize your closet into categories. Put casual clothes on one half of the closet and reserve the rest of your space for professional dress. Hang dress shirts in their own section, suit jackets in another, and accessories like cuff links or ties in their own area. Dress a mannequin with tomorrow's outfit, lay out a bold red rug, and bring in leather armchairs. A floor length mirror completes the look.
6) Make It Easy
Tilt-out hampers hide laundry from view. They also make it easy to move all your clothes to the laundry room at once, avoiding the "laundry day roundup." Fold-out ironing boards are perfect for last-minute touch-ups and don't take up any extra closet space. Press collars and sleeves before leaving the closet for a polished look.
7) Organization Systems
While women tend to prefer containers and cubbies, men make better use of open shelves and see-through baskets. Glass cabinets are a great way to protect your belongings and see what you have at a glance. Keep your layout clean and visible to facilitate an easier morning routine.
8) Stealthy Storage
Wardrobe lifts are a great place to store bulky suit jackets that are not worn on a regular basis. Simply pull the hanger down when you are ready for an item and push it back up when you no longer need it. This is also a great way to store winter coats and other seasonal clothing. Tilt-out hampers, fold-out ironing boards, and slide-out storage racks give you an arsenal of ways to keep your wardrobe looking fresh.
9) Accessories
Cuff links, leather belts and sunglasses should all get their own storage space. Expensive silk and wool ties must be handled with care so they remain wrinkle-free. Slide-out tie racks keep your ties accessible and protected – without using any additional closet space.
10) Quality Investments
The same way you invest in quality clothes to project the best version of yourself, your closet should also be built to last. Solid birch drawer boxes, full-extension drawers and companies that offer lifetime product warranties are ideal.
Are you ready to get a custom walk-in closet design for your home? Contact our conveniently located Scottsdale showroom today to schedule a free in-home consultation.