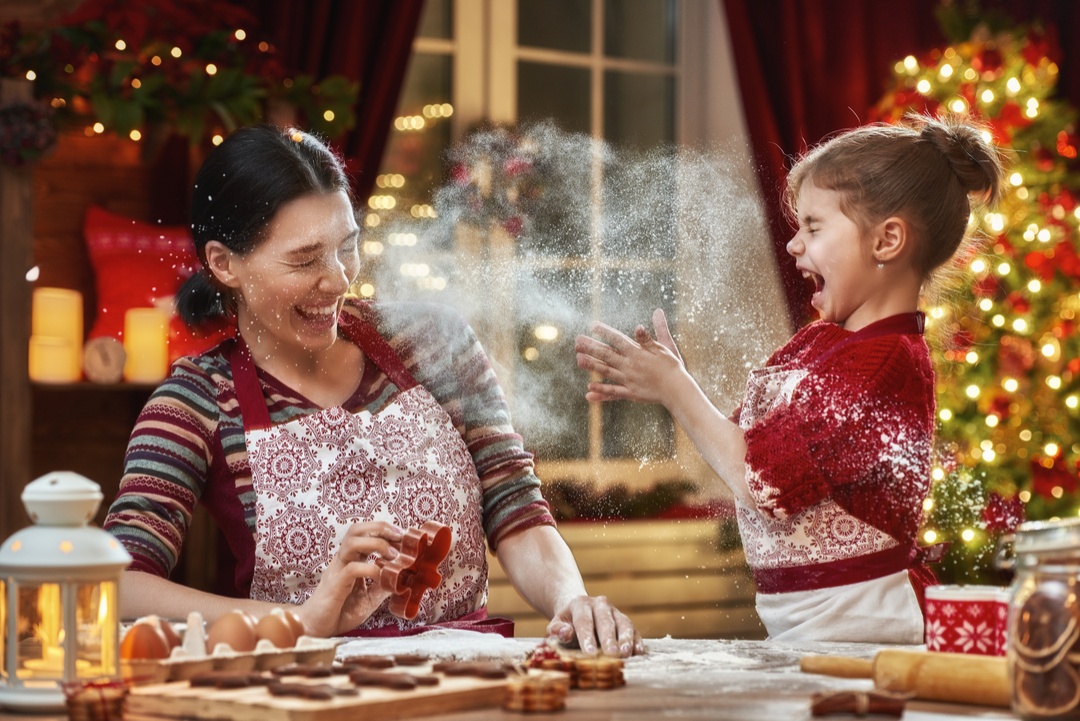 The holidays are approaching fast, which means this is the best time to strategize and plan your season. Whether you are hosting a large family gathering, attending celebrations elsewhere, or staying in for a cozy evening by the fire, there are countless ways to plan for an unforgettable holiday season. Celebrate without the chaos with these organization tips from Arizona Garage and Closet Design.
Think Big
Clean large areas first to give the illusion of a home that's cleaner than it is. Making a bed, for example, can give the impression that the entire room is ready for use. Pick clothes up from bedroom floors and relocate them to the hamper. Smaller things like dusting, vacuuming and polishing are less likely to be noticed and can be done closer to when company arrives.
Card Displays
Get a card display to help organize Christmas cards and holiday greetings as they roll in. There are lots of options to choose from, including clear shelves for the walls, counter stands and spinning metal displays similar to what you would see in a store.
More creative types might enjoy unconventional Christmas card displays, such as hanging cards from a decorative sleigh or from the Christmas tree itself. Your family and friends will feel loved when they see their handiwork on display at your home and you will love being able to admire your cards all season long.
Wrapping Station
Create a wrapping station in your home to help prepare not just for winter holidays, but also for birthdays, anniversaries and commemorative events throughout the year. Craft room wrapping stations are popular, as are smaller wrapping areas in laundry rooms or closets. This is a great way to organize wrapping paper tubes, bags, tape, scissors and bows in one central place to make gifting easy this season.
Simple Décor
Keep décor simple so you can re-use it for many different holidays. Pick a few large, but meaningful items to display prominently in your home and opt for a clean backdrop of white linen and colorful flora, such as gourds for fall or poinsettias for winter. Add elegant candlesticks, and some seasonal treats scattered on the table for a festive look that is effective without going overboard.
Welcoming Wall Beds
Prepare for house guests with a wall bed that has been blanketed in freshly laundered sheets for a crisp, clean feeling. Wall beds allow you to offer guests a comfortable place to rest so they can wake up refreshed in the morning and ready to celebrate. Leave plenty of open closet space and hangers so your guests can shake out wrinkled clothes and prepare their outfits easily each day.
Entry Storage
Invest in a reach-in closet organizer to help maximize space in your foyer. Welcome guests by offering to hang their jackets, scarves and gloves so they can mingle worry-free. A well-designed closet may even include space for purses and bags to help keep everyone's belongings secure. The right organizational components can make even the smallest closet feel spacious.
Ornament Organization
Invest in your choice of ornament organizers to protect your favorite pieces each year. We like the Wing-Lid Ornament Storage Box from The Container Store because it holds up to 75 ornaments in a clear, rubber container. The box is stackable and the sides are hard enough to withstand the usual movement that happens in the garage throughout the year.
Seasonal Storage
Store holiday decorations securely in the garage when not in use. We typically recommend our extra deep garage cabinets with sliding doors and no center divider to help make storage a cinch. Use clear rubber bins so you can see into each box next year and easily select which items you need when you need them. Some homeowners prefer the look of overhead storage, which allows you to store all of your seasonal items in the garage without sacrificing floor space.
With the right planning and organizational systems in place, the holidays can become the happy events they were meant to be. Are you ready to get your home under control for the holiday season? Request a free estimate today and take the first steps toward reclaiming your home.