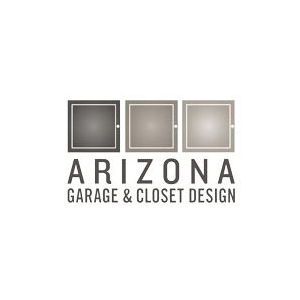 Does Your Garage Serve a Purpose? Are You Sick of Having Project Ideas With No Space to Create? It might be time to makeover your garage design into a hobby and crafting room, so you can finally implement all your ideas!

Take a weekend to get organized and spend the rest of the year working on your favorite hobbies… that is until you find a new one!
Tip #1: Clean Out The Clutter
First things first, get rid of everything you don't use! If your garage is full of clutter, then it is time to get busy and clean house…or in this case clean garage!
A great basic rule of thumb when clearing clutter is to start a keep pile, a giveaway box and another bin for trash or recycling.
While you're clearing out your garage belongings, try to group everything that is similar together. For instance, sports equipment with like items, tools with screws, nails, and seasonal decorations with same season items.
Tip #2: Create a Stain and Slip Resistant Floor that Shines!
Epoxy Floors contain very low in VOC's and are considered a green product, so they are safe for you and your family.
Some Epoxy Floors are even protected with a UV protectant, so if you leave the garage door open you don't have to worry about the floor fading
Tip #3: Install Garage Cabinets for Total Organization.
Garage cabinets and shelves come in a variety of styles. You can install the preference that fits your hobby needs best. Choose cabinets that are installed off the ground for easy garage floor cleanup. Garage shelving can be installed as overhead racks, slat wall installations or even custom sized to fit your tools. Check out these garage organization ideas.
Tip #4: Get Crafty with an Upcycled Peg Board!
Pegboards can hold everything from hammers, screwdrivers and wrenches to table saw blades, paint brushes and cleaning supplies.
For more extensive garage storage, get a larger pegboard to hang shovels, brooms and other long-handled tools on.
Pegboards are a great addition to garage cabinets. You can store what you don't use often in the cabinets and store what you need at hand out in open view on the pegboard. This combination system works wonders for easy access garage storage!
Tip #5: Surround Yourself With The Things That Inspire You Most!
Your hobby may be gardening, restoring classic car engines, woodworking or trying out all the cool Pinterest projects you find online. Whatever your hobby may be, getting your garage organized with a complete makeover will help you get started on your creative ventures!
Do you need garage organization inspiration?
{{cta('8db56c9d-71e0-436c-b8ff-e6eb739f199e')}}