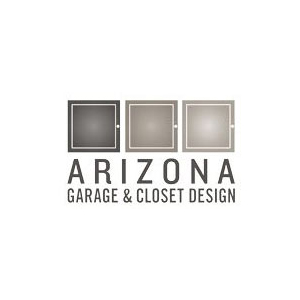 Your garage design offers 400 square feet of floor space, give or take a few. Many homeowners struggle with keeping this large storage space under control, and end up paying for a professional in garage organizers.
Not that using a garage organization professional is a bad thing, but if you prefer to do it yourself then use these 16 great ideas on keeping the garage organized from floor to ceiling.
1. Start with New Garage Flooring.
Concrete garage floors are hard to keep clean and stain-free.
In this case, it might be worth hiring a custom garage company to put in shiny new epoxy or polymer garage flooring.
Today's materials are so easy to clean and maintain.
2. You're on a Roll. Or, At Least, Your Garbage Bags Can Be.
Forget about trying to store a box of bags.
Put up a simple paper towel holder and your bags will be where you need them every time.
3. Keep it all off the floor.
From brooms and rakes to balls and cords, leaving items on your pristine chip flooring creates potentially dangerous clutter
So just hang them up on a wall rack, simple as that.
4. Hang 'em by Their Lids.
Here's an ingenious way to keep your nuts, bolts, screws and other small objects at hand: Attach plastic lids to the bottom of a shelf, then just screw the jars on and off as needed.
Plastic is probably a better choice in the garage than glass.
5. Not just for bungee-jumping.
Stretch bungee cords from the floor to a frame constructed from 2x4s for a place to keep your sports equipment like soccer balls, footballs and volleyballs.
6. The answer is clear.
Is it difficult for you to keep track of which items are stored in which bins? Switch to clear tubs on your garage shelves, and you won't have that problem anymore! If you need to check the specs of garage here is a good calculator from carterlumber.com.
7. Put your gutters to good use.
If you have replaced the gutters on your house, try installing them in the garage to hold spray paint and other aerosol cans. You can put these up high if you have young children. (Get more facts to organize a house if you have kids)
8. Be creative with your pegboard.
Do you remember "paging" through the posters at your favorite entertainment store when you were a teenager? This is the same concept: Store your hand tools on pegboard "pages" against one wall. What a great use of space! Get some more cool ideas with pegboards here!
9. Keep your ladder safe and sound.
Don't store your ladder propped up against a wall; it takes up too much space and can fall, causing injury or property damage. Instead, suspend it on sturdy hooks attached to your wall studs in the garage. Another option is to hang it from your ceiling; you can find a how-to guide on Wilker Do's website.
10. Keep your belongings behind closed doors.
Custom garage companies can install off-the-floor garage cabinets that leave plenty of clearance on the floor so you can clean under them easily. Or, you can put some up yourself! Don't forget to anchor any cabinets you put up so they can't topple over under a heavy load.
11. Lock in your wheelbarrow.
Look at how this clever homeowner used slide locks to temporarily "lock" his wheelbarrow into place. What a great idea to prevent damage and keep it in one spot!
12. Have a seat.
You probably have a handful of folding chairs in your garage, ready for backyard barbecues, extra company or going to watch the fireworks at the local park on the 4th of July.
Why let them clutter up the floor? Hang them on the wall instead.
13. Hang a magnetic strip.
Attaching a magnetic strip to the wall can keep tiny items corralled. Simply glue a washer to the bottom of small disposable containers and stick them to the strip. Easy peasy!
14. Have a place for everything.
Make sure that everything stays in its place by tracing around your tools. Whenever anyone takes a hammer, saw or screwdriver down, they'll have no excuse for not putting it back where it belongs. Also, you can see at a glance if anything is missing.
15. Keep your chin up.
Overhead storage is another great way to make the most of your garage's available space. Take a look at this system for attaching bins to the ceiling. You can find a good tutorial on Family Handyman.
16. Install a bike rack.
Whether you go biking every day or just once in a while, an overhead bicycle rack will keep your wheels up and out of the way. There are many types to choose from; ask your custom garage expert for ideas.
From floor to ceiling, and everywhere in between, you have so many options for storing items in your garage. Be sure to make the most of every inch by thinking vertical and not limiting yourself only to floor space! Check out some more DIY ideas for the garage here.
Do you need garage organization inspiration?
{{cta('06e7aba5-23cb-4e32-ad44-91d1fac5c6da')}}