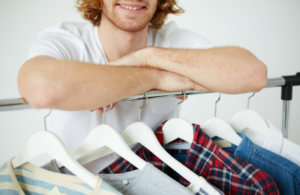 An excellent custom closet will significantly improve your home's ROI; thanks to the convenience and reliability it offers. This built-in closet system has multiple features, including drawers, baskets, and shelves, to provide enough space for hanging or storing different items. Yet, many do not know that a custom closet design also boosts property value. Here are a few reasons why a custom closet design is a fantastic investment.
Increased Storage Space
An excellent closet design can significantly increase the storage capacity in your home. Today, most potential buyers want a house with enough storage space for clothes and other items. That means the custom closet should offer more than just wardrobe capabilities.
Fortunately, most custom closets are designed to accommodate multiple items, from shoes and clothes to accessories. Increased storage space boosts the spaciousness and airiness of your home, enhancing its property value. It will likely increase the return on investment by over 45%.
Modernity
Every potential homebuyer seeks a house with unrivaled elegance. Investing in a custom closet will add a touch of class and modernity to your home. This move will significantly attract more potential buyers, allowing you to increase your property's value.
Various elements are used to ensure that a house looks considerably appealing. First, determine the quality of the materials used to build your closet. Opting for high-quality materials assures you of enhanced sturdiness, durability, and appeal. Of the many available material options, the best choices include melamine, wood veneer, paint-grade materials, and painted finishes. According to Wood Working Network, the sales of home organization products will likely increase by 3.8% yearly, resulting in over $11.8 trillion.
You could also add a few materials that can help boost the closet's visual appeal. For instance, glass and stainless steel will elevate the look of your custom closet. At the same time, your home will appear ready for move-in. Such trendy quality will guarantee ready buyers, increasing property demand.
Organization and Functionality
You can rely on custom closet designs to ensure your home looks organized with unmatched functionality. Extra space is central to room practicality. You will be confident of excellent style enhancement provided by options like architectural moldings, lighting, glass shelving, drawer fronts, and unique doors. These add beauty in addition to their usefulness.
Are you looking for an exceptional custom closet design? Reach out to our team at Arizona Garage & Closet Design today to speak with our team of experts. Our impeccable quality will help you attain the ROI you desire.