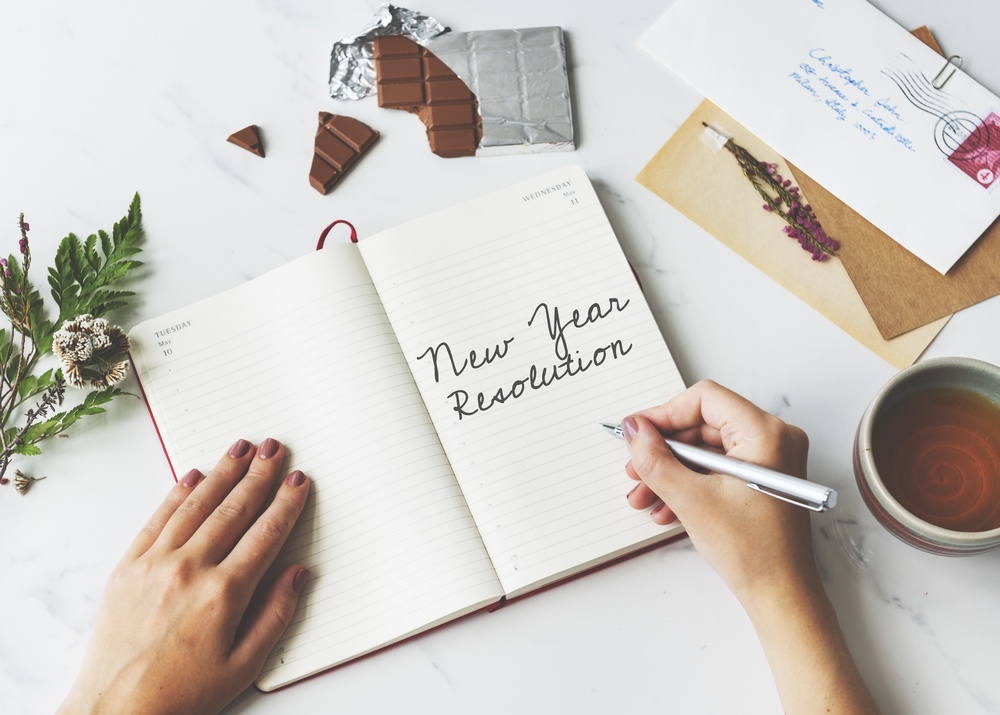 The New Year is a time for fresh starts, second chances and renewal. Your home is the foundation for the rest of your life; it can either set you up for success or hinder your progress as you try to achieve your New Year's resolutions. This is why it's so important to use this time to take a step back, evaluate your home and look for areas that could use improvement over the year ahead. Here are our tips to get inspired home organization that will last for years to come.
One Room at a Time
Create an organization plan that helps you tackle the entire house, one room at a time. This avoids overload and lets you focus on how each room functions as well as its specific strengths and pitfalls. Delve into one space each week or month and really take the time to get to know your space. Make as many updates as you can by yourself, and then notate any larger remodeling or installations you would like to have a professional handle later. Garage cabinetry, professional home office organization, pantry shelving systems, and laundry room storage can help homeowners throughout Phoenix reclaim their time and make the most of their home.
Eliminate the Junk Drawer
Don't buy unnecessary drawer organizers or shuffle junk from one drawer to another; we're talking about completely eliminating the junk drawer. Put office supplies on your desk, corral rubber bands in the kitchen, and find a home for other miscellaneous items. Anything that can't be sorted should be thrown away. Repurpose the old junk drawer into real, usable storage that suits the room it is in.
Keep a Calendar
Plan everything. Purchase a planner or wall calendar and keep it in a prominent area of the house. Make sure the next day, the next week and even the next month are all outlined so you can see what's coming up. Mark when your bills are due as well as any birthdays, holidays, or days off work. This helps keep you one step ahead of the game so there are no surprises. You might even get so good at planning ahead that you find time to schedule a spa day or small treat for yourself.
Helpful Hangers
Choose just one style and brand of hanger for your closet to avoid visual clutter. This will also help your hangers move smoothly across the rack when you select an outfit each morning. Try to use the exact same hanger style and brand in all rooms of the house so you can add and remove hangers as necessary.
Clear Containers
Buy clear, rubber containers for all of your storage needs. This is a great option for seasonal items like heavy sweaters as well as treasured ornaments and holiday decorations you might not want to get out all at once. Stack your containers and sort them with the largest boxes closest to the ground. This will help avoid lifting items that are too large or heavy later. Our extra deep garage cabinets are perfect for this kind of storage, since we offer sliding doors and cabinets without center dividers. This makes it easy to access your items at any time of year.
Labels
We love label-makers! This is an affordable purchase that will repay you time and time again. We recommend labeling everything from drawers to shelves inside kitchen cabinets, laundry baskets and garage workbenches.
Color Code
Make color coding work for you with a set of new binders and file folders to organize your bills, statements, and other official documents. We recommend keeping separate folders or binders for each of the following:
Monthly Bills
Medical
House
Vehicle
Pet(s)
School
Sheet Sets
Fold and stack sheet sets together in the linen closet. Tie each set together with a pretty ribbon for a functional detail you will love. We also recommend color-coding your ribbons or adding a tag that lists the size of each sheet set to avoid accidentally pulling a queen-size set out for your California king bed.
Get started on your New Year's resolutions today with Arizona Garage & Closet Design on your side. Contact us today for a free consultation and get a custom estimate for your project.