---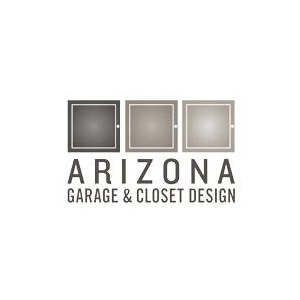 Garage organization and storage goes beyond just installing a few cabinets and shelves and sorting everything into bins. Efficient garage design accounts for many elements of the space, including small details like lighting and insulation that may go unnoticed by the average DIYer. Even the smallest detail can make a big difference when it comes to the everyday usability of the area once proper storage solutions are built. Here are four details to consider when you're upgrading your garage organization.
Natural Light
One of the best ways to make a space feel larger is to make sure it has sufficient lighting. Installing windows is a great way to make your garage feel more open and spacious while soft floor lights and bright overheads can brighten the place up, making it much easier and safer for you to navigate between vehicles, boxes, sports equipment, and anything else you keep in the garage.
Proper Insulation
While many homeowners might think that proper home insulation is a necessity only in colder climates, it is important even in the Arizona desert. A rubber seal along the bottom of the door can help keep out pests, dust and moisture (such as during monsoon season). Insulation also helps regulate the temperature inside your garage and can help lower your air conditioning bill.
No Wall Like Slatwall
Slatwall is gaining popularity throughout the valley thanks to its durability and versatility. Stronger and more efficient than pegboard, slatwall can be fitted with shelves and hooks to store everything from gardening tools to sports equipment, making it attractive design choice for any space. Slatwall combines form and function in a single storage solution that is practical enough for the everyday uses of the garage and sleek enough to blend seamlessly with any décor.
Overhead Options
There's a limit to the amount of useable square feet in your garage, but you may have more room than you think – you just have to look up! Vertical space is often overlooked when it comes to garage organization. Certain items such as holiday decorations and sports equipment are bulky and don't see much use throughout the entire year. You can get these items out of the way with overhead garage storage designed and installed by our experts.
While these upgrades can help maximize your garage storage space, consider adding some other benefits as well. If you have the extra space, consider converting part of your garage to a home office, gym, workshop, or game room. Finished flooring can provide a safe, non-slip surface that is easy to clean and improves the safety of your garage.
Proper organization goes a long way in helping keep your garage clean, safe and easy to navigate, so we hope these tips have inspired you to make the most out of your garage with a custom organization system. Call Arizona Garage & Closet Design at (480) 483-3030 or contact us online today for a FREE consultation!