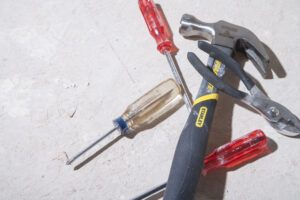 If you are like 25% of the people with two-car garages, you may not have any room to park your vehicle, according to the U.S. Department of Energy. Or you may be like the 30% of folks who only have room for one car. This is just one of the many reasons why more homeowners are installing garage cabinets. If your storage needs have outgrown your current system, you should probably look into an upgrade. Our team is here to help you create the garage storage system that works for you!
Gain More Space With Garage Cabinets
The main benefit of garage cabinets is that they allow you to use your garage as it was intended. If you're tired of parking your car outside or only having room for one vehicle in your two-car garage, then it's time to look into having garage cabinets installed. The right cabinets will allow you to get your car back into your garage.
The results are even better when you work with a firm to custom-design the cabinets. This way, you can ensure that your tools, hobby items, and household goods all have their own place. In addition to having a place for everything, all of your storage options will be along the walls, allowing you to park your vehicles in the garage without having to get rid of anything.
Optimize Your Garage Space
Cabinets can be configured in different sizes to accommodate your needs. For example, a craftsman will likely want a cabinet that contains drawers, while an outdoor enthusiast will want tall cabinets that can hold items like skis. Gardeners are another group that can benefit from custom garage cabinets. The possibilities are endless when it comes to the many ways that these cabinets can help you organize your life!
In addition to outdoor equipment, tools, and the like, garage cabinets can also be designed to hold household items. This means that winter clothing can be stored during the warmer months. An additional pantry is another option. Storing excess cans and dry goods in your garage cabinets is a great way to free up space in your kitchen without needing to clutter your garage.
Contact us at Arizona Garage & Closet Design today and let us come out and take a look at the current state of your garage. We can review your storage requirements and help you create a setup that works for your unique needs. We'll review your items and work with you to create an effective storage solution.