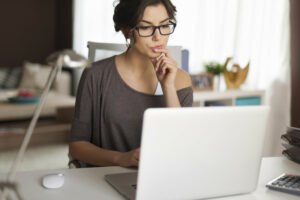 It's no secret that garage storage has become a huge problem for many homeowners. With the increase in cars, tools, and other items that are taking over garages across the nation, it's not surprising to see this trend. But what is surprising is how little people know about garage storage cabinets. It doesn't matter if you have an unfinished or finished garage- there are great options for you! Here are five tips for choosing the best garage storage cabinets.
1. Measure the Garage
Start by measuring your garage. Write down all important measurements, including ceiling height, wall widths, and door openings. These are vital to know because they dictate which type of cabinets you'll need. Some cabinets are meant for storing extra-large items or sports equipment, while others will be perfect for tools or smaller items.
2. Determine Your Style
Once your measurements are complete, it's time to figure out which storage style will best suit your needs and decor. Do you want cabinets that feature glass doors or ones with lots of drawers? Are you looking for something made from wood or vinyl? It doesn't matter what you choose, just make sure you're happy with it. This step will ensure that your new cabinets look great and fit perfectly in your garage.
3. Find the Right Company
With so many companies manufacturing storage solutions these days, finding one with a good track record for quality products can be difficult. A great place to start is by looking at user reviews, searching for a company that has been in business for a long time, and going directly to their website or local showroom.
4. Invest in Quality Cabinets
Just because you'll spend more on storage cabinets than you might think doesn't mean they aren't worth it. Investing in high-quality items will ensure that your cabinets are safe, secure, and last for years to come. You also won't have to worry about them breaking or being unable to handle the weight of everything you put in them.
5. Plan Ahead
No matter when you're shopping for cabinets, it's always a good idea to plan ahead. This will ensure that you can take advantage of any specials or promotions that are happening at the time and also gives you time to research all your options.
On average, US homes contain 300,000 items (per BBA Life). A large percentage of these items will end up in the garage. If you're like most people, your garage is already bursting at the seams; however, with a few new cabinets and some careful organization, you'll be able to get all that clutter under control.