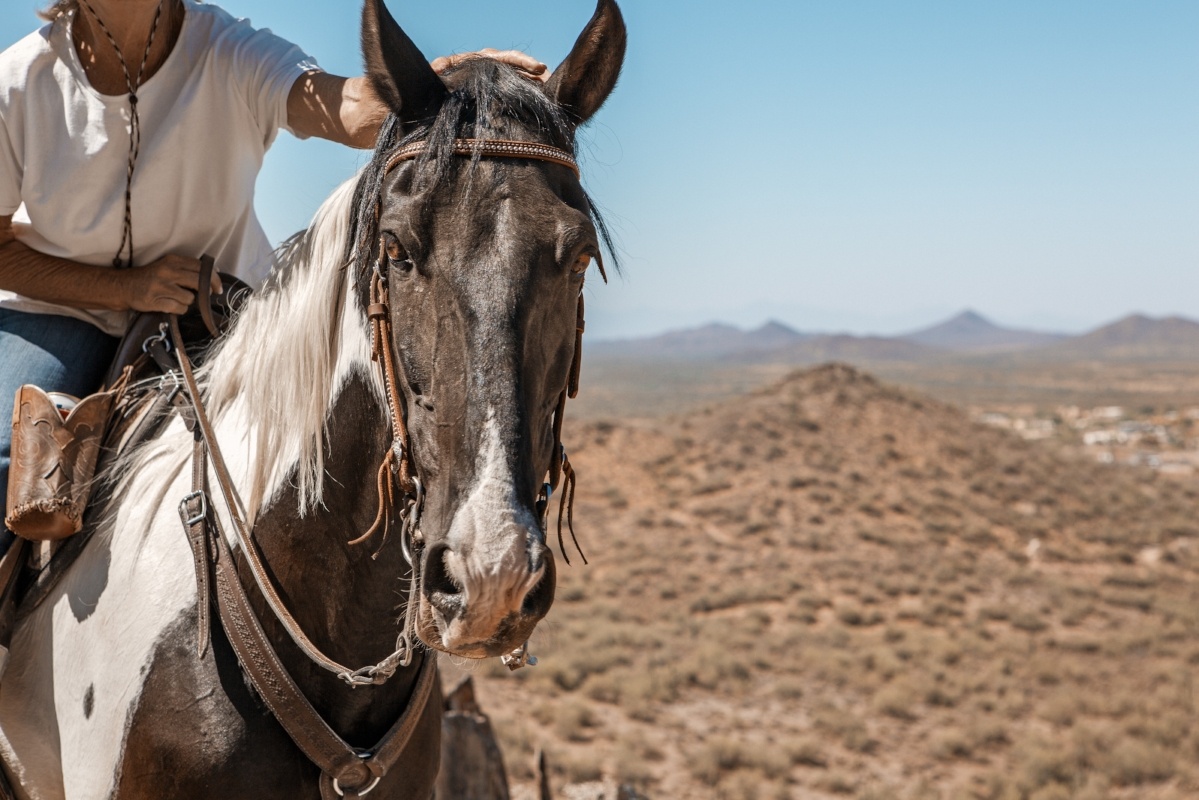 While Punxsatawney Phil has predicted a long winter for everyone else, Phoenix residents are already enjoying 70-degree days in the sun. This is the perfect time of year to get outside and enjoy the beautiful weather!
Arizona is notorious for its outdoor activities and Phoenix residents take full advantage. If we're not out riding horses on desert trails or hiking Camelback mountain, we might be on the golf course or tending to our well-groomed succulent gardens. Did you know that your home can actually help you keep up with your favorite hobbies? Here are just a few ways the right home organizers can help you take advantage of the nice weather and enjoy your favorite local activities.
Horseback Riding
Horses need plenty of exercise, even during the summer months. Equestrian equipment is generally stored in the tack room, but muddy boots, hats, water bottles, and other miscellaneous items will still come home with you at the end of the day. Corral your belongings in an efficient mudroom with hooks, cubbies and shoe storage to help keep everything where it belongs.
Gardening
The garage workshop is a gardener's paradise! Slatwall is a great way to organize tools like trowels, hand forks and pruners. Our slatwall is made from durable PVC material, which withstands moisture, dirt and regular use. Our designers recommend investing in a full set of accessories, which will give you access to S-hooks, baskets and bins that can help contain smaller items. Custom cabinets can store heavy pots to help your Phoenix garden grow beautifully year-round.
Hiking
Hiking is serious business in Arizona. Based on whether you are hiking a flat mesa or tackling one of Piestewa Peak's rigorous trails, you might have walking sticks, hats, special hiking shoes, and even a Camelbak filled with water to help you stay hydrated in the sun. All of this equipment must be cared for properly if it is to stay in working condition. We recommend setting up a special section of your mudroom to accommodate all of your hiking gear. This will help keep everything in one place so it's easy to find for your next adventure.
Golf
PVC slatwall is attractive enough to cover entire walls in the garage, but strong enough to hold golf bags and clubs with ease. Keep shoes on angled shoe shelves with shoe fences to help secure them when they are not in use. When you are ready to hit the greens again, it will be easy to locate everything you need.
School Sports
Even the kids can benefit from a home with the right organization systems. Custom garage cabinets with sliding doors can properly store football helmets, protective gear and cleats. Choose between sports racks or wide nets to help contain balls that might otherwise be difficult to store. Hockey or lacrosse sticks, tennis rackets and golf clubs can also be held up with specialized racks designed to help protect your equipment from harm.
Don't let your passions take a backseat in your life. Get organized and kep all your favorite hobbies at the forefront of your mind – and your home. Contact us today to get started!