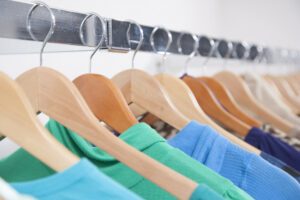 Just under 60% of women claim that an organized closet improves their ability to locate their items quickly, according to a OnePoll survey. However, finding the perfect closet for your home's decor, your needs, and your budget is critical. As a result, here are five questions you should ask yourself before designing your custom closet.
Does a Custom Closet Increase the Value of My House?
With a custom closet, you'll get a better return on your investment than with other renovations, such as a new kitchen or bathroom. To increase the value of your home, you could add a custom-made wardrobe to a vacant spare room. Also, doing so adds a sense of grandeur and elegance to the house. Potential buyers will gladly pay a bit more for a home with a custom-built closet compared to others in the area.
Does My Designer of Choice Offer Warranties?
Guaranteeing any home improvement project is always a good idea. If something goes wrong due to artistry errors or poor material, you want to make sure the company you choose will make it right. A designer that gives you a contract is more credible. It shows that they're willing to accept responsibility. If you plan on selling your home, find out if the guarantee covers the new owners as well.
What Kind of Material Will My Designer Use?
Industrial grade particleboard is thicker, holds screws better, and is rated higher than a standard grade. You'll want to make sure your designer uses long-lasting products, even after using them regularly and selling your home, and especially when you consider the amount of money you'll be spending on the closet. In other words, it's critical to get good value for your money, and that is something you should discuss with your designer.
Are the Closets Wall or Floor-Mounted?
You should ask your designer this question, especially if space is a significant concern for you. In terms of style, floor-based closets offer more options because they can accommodate deeper sections and various base treatments, such as moldings or a solid base.
Are the Shelves Deep?
You'll need to consider the type of items you'll be storing to ensure everything can fit properly. To accommodate bulky items such as hiking clothing or various shoes, a 14″ or 16″ deep shelf would be ideal.
These are just some of the things you should ask when designing your custom closet. Be sure to also inquire about the finish, hardware, rods, accessories, and the length of the project. Asking these questions will ensure you end up with a closet you love.