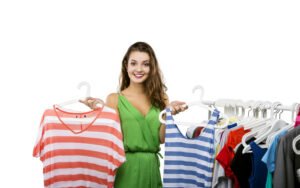 When improving your home, it's good to know which areas add the most value to your home. One of the best ways to do so is to add custom closets. When you add custom closets to your home, you will receive some of that value back and beautify your home in the process.
While you can't give precise numbers due to the variations in the housing market, real estate experts agree that custom closets have a very high return on investment. The average home in America has about 300,000 items in it. You will need to find somewhere to put these things if you don't want your home to turn into a disorganized mess. Here are some of the ways custom closets will improve the value of your home.
Custom Closets Create Space
When you invest in custom closets, you will effectively increase the amount of space in your home. And when things are properly organized in your home, it will appear bigger, cleaner, and it becomes a lot easier for someone to envision themselves in. The closets will also be made to suit your home's aesthetic and your possessions.
Whenever you want to sell your home, it is highly recommended to get rid of clutter. However, this can be quite difficult if you don't have ample storage space. With custom closets, you can easily make great use of the space in your home, and buyers will want to move in since it will appear like something they won't outgrow quickly.
Smart Storage Makes Your Home More Appealing
When buying a home, people feel more drawn to a home that seems well taken care of. When they can walk into a custom closet that is properly organized, it helps them to envision the owner as someone who is proud of their property. This also shows them that the owner is very committed to taking care of their home. As a result, the buyer will not try to negotiate the price down or feel as if the home is overpriced. This one addition to your home can have a profound impact on the sale of your home and the satisfaction of the buyer.
Unique Level of Functionality
Custom closets are designed from scratch to specifically suit a particular home. You'll reap the rewards of a custom closet instantly, and also reap the benefits when it's time to sell the home. You will get to enjoy a home that is well organized and clutter-free before you move out and pass it on to someone else.
There is no way to quantify the value that cleanliness adds to your home and your life. The feeling of being in a clutter-free and beautiful home is priceless. You will get to enjoy your life more in your home as well as get a practical and appealing solution to your space needs.