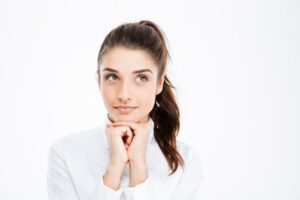 If you're finishing your garage, or at least finishing the floors, it's easy to become stuck on what types of materials you should use for the flooring. You'll have several different options to choose from, but we would argue that epoxy flooring is the best possible option if you're in the midst of finishing a garage floor. If you aren't familiar with epoxy flooring outright, you might be hesitant to move forward with this particular material. But ultimately, it could have benefits that you wouldn't even think of. Let's look into some of the reasons why you should choose epoxy flooring for your garage.
1. It Can Be Installed Quickly
The last thing you want is for your garage floor to take weeks to install. Fortunately, epoxy flooring can be installed rather quickly, with epoxy having 1.5 thousand pounds of adhesive power for every square inch of flooring. Typically, an epoxy floor can be installed within two days, though they should certainly be installed professionally.
2. They're Easy to Clean
A major benefit of epoxy flooring is that it's easier to clean than other types of flooring. Epoxy flooring completely seals the underlying concrete, making it much cleaner than other options. This type of flooring is often chosen for firehouse floors, as it can be hosed off easily. You can choose this option for your garage and gently pressure wash it. Regardless, there isn't much effort required.
3. It's Aesthetically Appealing
Epoxy flooring is often preferred due to its attractive appearance. Typically, epoxy flooring will come in the form of different flakes, which vary in size. Large flake epoxy is generally chosen for a single color installation, while smaller flakes will be chosen to imitate a terrazzo appearance. Epoxy flooring can generally be chosen to resemble the appearance of residential spaces, giving a better overall look for your garage.
4. It's Slip Resistant
It's easy to slip and fall in the garage, especially if you work on your car in your garage. It's easy for oils and other liquids to end up on the floor so the more you reduce your risk of slipping and falling, the better. Fortunately, epoxy flooring is slip-resistant, allowing you to work safely in the garage.
It's easy to see why people choose epoxy flooring, it really is a straightforward choice!