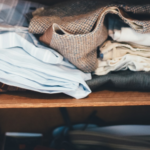 Nearly 57% of women think that an organized closet makes it much quicker and easier to find their belongings. They aren't wrong, either. A closet that's cluttered makes it more difficult to find what you want when you need it. Are you faced with the closet of doom? You know, the one that has a single rod for clothing and a whole lot of bare space begging to be filled? It's a nasty trick trying to get you to fill a space without any actual shelving, drawers, or nooks. How are you supposed to stay organized? How are you supposed to fit 1,000 pairs of shoes? Ok, maybe you don't have that many shoes but it may feel like it when you're forced to cram them into inadequate closet space. It's time to transform a bare-bones closet into the closet of your dreams using the services of custom closet designers.
Custom Closets Aren't Just for the Rich and Famous
While there are many famous people that have given a glimpse of their custom closets, you shouldn't limit yourself into thinking you can't have your own custom closet created. Organized spaces simply calm the mind and keep clutter from wasting your time. Being able to approach your closet with a sense of relaxation and renewal is priceless. Stop the anxiety attacks and the loathing you feel when you can't find what you want in your closet and have a new custom closet created that fits your storage needs best.
You really don't have to limit custom storage to just your closet either. When you're ready to make some great home improvements, consider having storage systems designed for your whole home. A clean and organized home creates the ideal, calming space. Partner with closet designers that are prepared to create the dreamy closet space you've always wanted, and go from there.
The Luxury of Organized Custom Closets Offer Many Lifestyle Benefits
Custom closets are more than an affordable luxury. They keep you 100% organized when you use the services of a closet designer guiding you through the process. When it comes to clarity, clutter contributes to a cluttered mind. Clutter also sucks all of the energy right out of a room and can make you feel agitated when it comes to making decisions. Custom closets provide you with a space where every item has a place so your mind stays clear. You'll be able to select articles of clothing, accessories, and shoes that create the perfect outfit.
Is It Possible You Could Look Any Better?
Actually, yes. You could look better and feel better when you have outfits at your fingertips that are ready to wear. An easy-access wardrobe starts with custom closets created to fit your idea of perfection. When you start with an organized closet that showcases your clothing, your confidence is increased. Being able to make clothing choices that are on-point starts with a custom closet design.
Having Extra Storage Space Is Exciting
Just the idea of having extra storage space is exciting. A fully optimized closet that has been designed with spacious shelving, drawers, different areas to store clothing, and specific areas to hang clothing is a phenomenal experience. The increased storage capacity will keep you organized when it comes to storing mementos, jewelry, accessories, and shoes, as well. Nothing is better than having a closet that helps you store your life.
A New Custom Closet Is a Consultation Away
Expert designers will take you through the entire process of creating the perfect closet. All you have to do is select the area you want remodeled. You will be guided to choose the luxury finish you desire, accessories, and shelving layouts. Intuitive 3D modeling software is used to bring designs to fruition. Do you think your space isn't adequate for a closet redesign? The professionals offer unique solutions for even the most complex storage challenge.