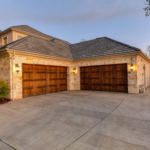 If you're only now noticing that your house is more cluttered than you thought it was, it's not surprising. A lot of us are spending more time at home than we once did due to the COVID-19 pandemic. In fact, many are working at home, making that clutter even less acceptable. It's difficult to focus on getting a job done when your entire house is far more cluttered than it should be. For this reason, many homeowners are seeking ways to make their houses less cramped than they once were.
At the same time, however, it's not as if you can easily expand your house in terms of square footage. That's rather expensive, not to mention time consuming, considering that you ultimately simply want more storage space, it's probably more effort than the entire endeavor is worth. Fortunately, there are ways in which you can increase your storage space without spending too much money. For that matter, many of these methods are permanent, ultimately adding value to your home. Think about it: with the average household in the United States having as much as 300,000 items in them, potential future owners of your home will see the appeal in these alterations as well. From new closet designs to custom garage cabinets, there are plenty of ways to add storage to your home without breaking your budget.
1. Customize Your Closet Design
There are a number of benefits to changing your closet's design, or converting excess space into a new closet. This is likely more accessible to you than you might think. Many of us have space in our rooms that we don't need, which could easily be used as storage space if it was properly designated to be such. Not only does a custom closet design allow you to designate that space; it also allows you to maximize it, through the installation of shelves. Many people consider spacious closets to be a major benefit in properties that they are surveying. If closets are being added to a master bedroom, you may want to consider making them his and her closets, which are especially attractive to potential buyers. Even if you don't plan on selling your house anytime soon, any changes that you make should be made with future buyers in mind.
2. Add Custom Garage Cabinets
When thinking about how to add storage to your home, custom garage cabinets may not be the first things that spring to mind. However, they are perhaps even more attractive to some homeowners, because they allow them to maximize storage in a manner that is out of the way. Items that don't need to be used all year can easily be put away in custom garage cabinets. Of course, it's always possible to put those same items away in the closet without cabinets. But cabinets are usually a more attractive option, both literally and in terms of organization. It's much better to look at cabinets within a garage, versus excess items strewn about. In the same sense, it's easier to stay organized once you have custom garage cabinets installed. You don't need to worry about losing your belongings and being unable to find them once you need them again.
3. Take Advantage Of Your Attic
Many people have attics don't take advantage of their storage potentially, usually because there is a lack of insulation. It's understandable if you're worried about your favorite items being damaged due to issues with your attic, but the simple answer to this is ensuring that your attic is properly prepared. For that matter, you should be careful about what you keep in your attic. You don't want to put anything too precious there, just in case there is a leak in your roof down the road; and for that matter, you shouldn't leave anything too heavy there. It can be difficult to move heavy items out of the attic without potentially damaging them or hurting yourself.
Sometimes, maximizing space is about adding or converting storage options in your home. Other times, it's about utilizing spaces that you've neglected in the past. No matter what, it takes some extra thought; but this is worth it in the long term.