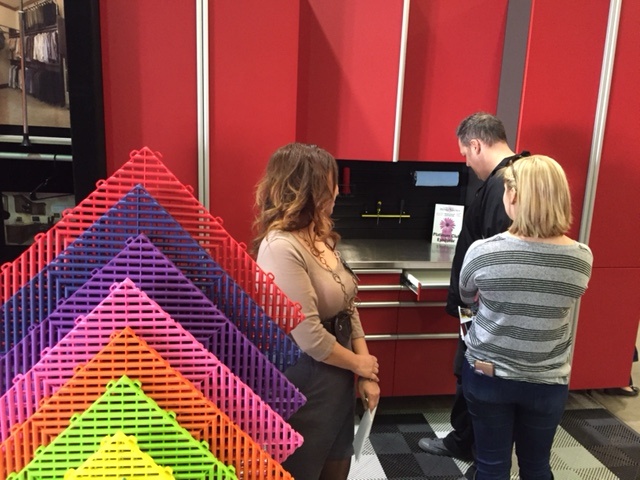 One of our favorite things to do is to get involved in the local community, which is why we love coming to see all of you at local conventions and shows. Arizona Garage & Closet Design most recently participated in the Maricopa County Home & Garden Show in Phoenix. Homeowners came from all over the Valley to enjoy seminars, workshops, classes, and even wine tastings! Experts lined up to give homeowners personalized advice and on-the-spot consultations. We are proud to have been part of the over 1,100 vendors who participated in this winter's event.
The Theme
This winter's show featured a Tiny Homes Street of Dreams, which included 10 tiny homes with completely unique style for visitors to explore. The style didn't end with interior design – custom landscaping and curb appeal were included, too.
Our Booth
Tiny homes only work because of functional design and some great home organization. With that in mind, we set up our booth with everything a homeowner would need to maximize their storage space – both inside the home and outside in the garage. Homeowners were able to see real-life garage cabinets and custom closets just like the ones we install across the Phoenix Valley and throughout Arizona. The displays even included upgrades like glass inserts and our durable red, powder-coated garage cabinet finish.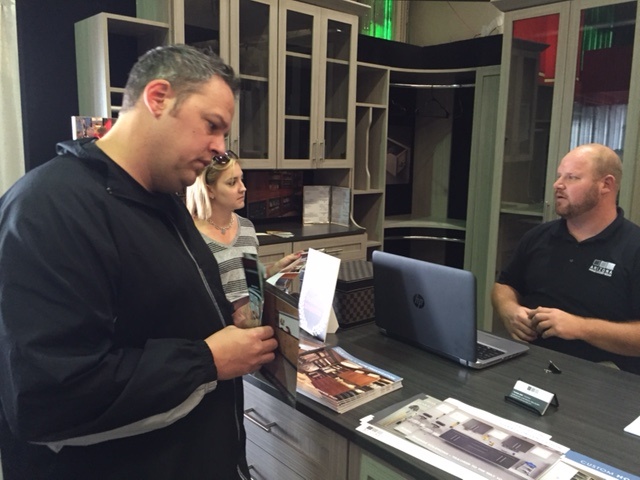 Thank You for Coming!
It was such a pleasure to see everyone at this winter's home show. We enjoyed speaking with all of you and sharing our passion for high-quality garage and closet organization. We really believe home organization is about more than keeping a clean house; it allows you to reclaim your routine and enjoy more time with the people – and activities – you love.
The Maricopa County Home & Garden Show takes place twice a year. While the winter show is over, you still have plenty of time to plan for our spring event from March 3rd to March 5th at the University of Phoenix Stadium. Claim your discounted tickets today and come see the event everyone is talking about! We'll see you in March.