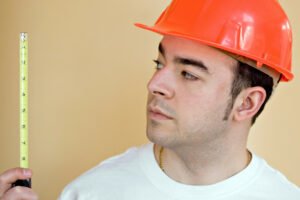 A garage storage cabinet is a necessity for every home, and you've probably spent some time thinking about the perfect size for your garage. But what if it's not quite clear how to pick the right size? Here's a 5-step guide to determining the perfect size for your garage storage cabinet.
1. Start Small, Start Simple
The first step is to determine how many garage cabinets you need. A good rule of thumb is to have one cabinet per every 20-24 square feet of floor space in the garage. This allows you to properly organize and store everything from gardening tools to sporting goods with ease.
2. Measure the Outer Dimensions of Each Cabinet: Width, Depth, and Height
Once you know how many cabinets you want, it's time to take measurements. This is an important step because garage storage cabinets are typically designed to fit along walls or in corners, and these dimensions will be vital for picking the correct size. Measure the width of each side of your garage if you plan on placing them against a wall. If they are placed in a corner instead, measure both sides since two cabinet boxes might overlap slightly.
Likewise, make sure that you measure the depth of each side by calculating the distance from the flooring up to where an average person would generally reach with their arm fully extended upwards over their head. After this is completed, calculate how tall you want each cabinet since measuring height separately can help prevent too much space being taken up by tall items that can be placed on top of the cabinets.
3. Figure Out How Much Storage Space You'll Need: Linear vs. Cubic Feet
Many people have a hard time figuring out how many square feet they'll need for their garage storage cabinets, which is why we always recommend first finding the amount of storage space in "linear feet" and then converting it to "cubic feet." This way, there can be no mistakes when figuring out what size you should get since both measurements will already be calculated.
4. Decide What Kind You Want; Racking or Modular Cabinet Boxes?
Once you've figured out how many garage storage cabinets you'll need and how much linear or cubic storage space each will require, then it's time to pick your type. In general, there are two types. Modular cabinet boxes are designed to neatly line up against one another and have adjustable dividers inside. Racking cabinets are created to sit on top of one another without much space between the "rows" of cabinets.
With modular cabinet boxes, you should consider buying several sizes and placing them together since you can adjust their dividers as needed to maximize the amount of storage space. Since they are smaller, it's easier for people who have limited floor space or only need lightweight cabinets to choose this kind. However, if you plan to store bigger items like tools or skis with your cabinets, it's better to choose to rack instead due to its sturdier construction.
5. Decide How Many Exterior Doors You'll Need for Your Cabinets
Some garage storage cabinet units are only available with one door on the front, while others have double doors. If you want to maximize space by also using it for storing a lot of items like tools or heavy equipment that might be frequently accessed, then we recommend getting a single-door model. Alternatively, if you plan on locking up items more often than not, then getting two doors will give you better control over who can access what and when.
Also, keep in mind that some doors only open from the left side and others open from either the right or left sides. This is important because whether you're wearing gloves or working through cold weather conditions, having an easy-to-use door can make a big difference when getting work done.
Garage Storage Cabinets Phoenix
You can also opt for custom garage storage cabinets, which are a great way to maximize the storage space in your garage or workshop. If you have any questions about anything discussed in this article or are thinking of getting cabinets, please contact us today.