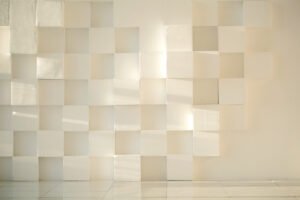 Epoxy is one of the most durable and aesthetically pleasing materials you can apply to upgrade your modern garage. It comes with a variety of designs and blends of colors for a robust but elegant floor. Epoxy has outstanding chemical and heat resistance qualities to ensure you can tackle any project. Best of all, it also has low porosity which makes it an outstanding garage floor coating.
Still not convinced? Here are some other reasons why you should consider epoxy for garage flooring.
1. Durability and Strength
Epoxy is a two-part resin mixed prior to application. The combination of the adhesive and the hardener will eventually cure. The mixture produces a lot of heat that facilitates the curing process.
As the mixture hardens, the material creates intersecting polymer forms. The cross-linking structures make the material strong and resistant to wear. For that reason, it is one of the most robust and durable options for garage flooring.
2. Eliminates Surface Imperfections
The epoxy formulations turn into a thick layer that makes your garage flooring resistant to chipping and abrasions. Even though it looks as fragile as glass, the garage floor coating will still survive the drop of the hammer or bike.
Compared to concrete, epoxy flooring produces a more consistent surface free of cracks or bumps. That's because the layer can find a stable level, minimizing imperfections. Concrete can also generate a lot of dust particles, which can gradually damage some of your equipment.
3. Easier Cleaning
Another advantage of smoother garage flooring is that it is easier to clean. Epoxy hardly generates dust, and it is often stain-resistant. With just soap and water, you can wipe off road salt and any chemicals you might drop onto the floor. It also resists moisture, and you can clean grease and grime with a damp cloth.
The more temperatures fluctuate during the winter, the more your concrete floor is prone to cracking. Thankfully, epoxy is resistant to cracks and flaking, making it the superior garage flooring choice.
4. Unlimited Designs and Styles
If you are looking for a unique style, there are many ways you can spruce up your garage flooring. You can upgrade bland concrete with virtually unlimited patterns and designs.
You can opt for a sleek but traditional design to complement a modern home. With epoxy, you can also create illusions and personalized patterns that always result in a sharp, eye-catching image. The surface reflects light better, making your garage brighter and safer.
5. Ease of Installation
Another critical benefit of garage floor epoxy coating is that it is easy to install. It is self-leveling, making the initial application less complicated, leaving your garage flooring free from inconsistencies.
However, it is advisable to consult a professional for the installation of garage epoxy flooring. An experienced professional can guide you by evaluating potential challenges such as slab moisture. You may also want to ensure your installation is anti-slip for safety. An experienced professional can provide effective solutions for the best results.
Upgrade Your Garage Flooring Today
One of the best materials you can use to upgrade your garage flooring is epoxy. It is a sleek and durable surface that can resist cracks, abrasions, and moisture. Even though its installation is fairly uncomplicated, you should consider hiring an experienced professional for reliable installations. Remember that given it consists of a base and curing agent it is important that the ratios are mixed correctly to avoid any costly mistakes.
When you're ready to transform the functionality of your garage, contact the experts at Arizona Garage and Closet Design today. We can turn your garage into a haven for crafts, projects, and more.