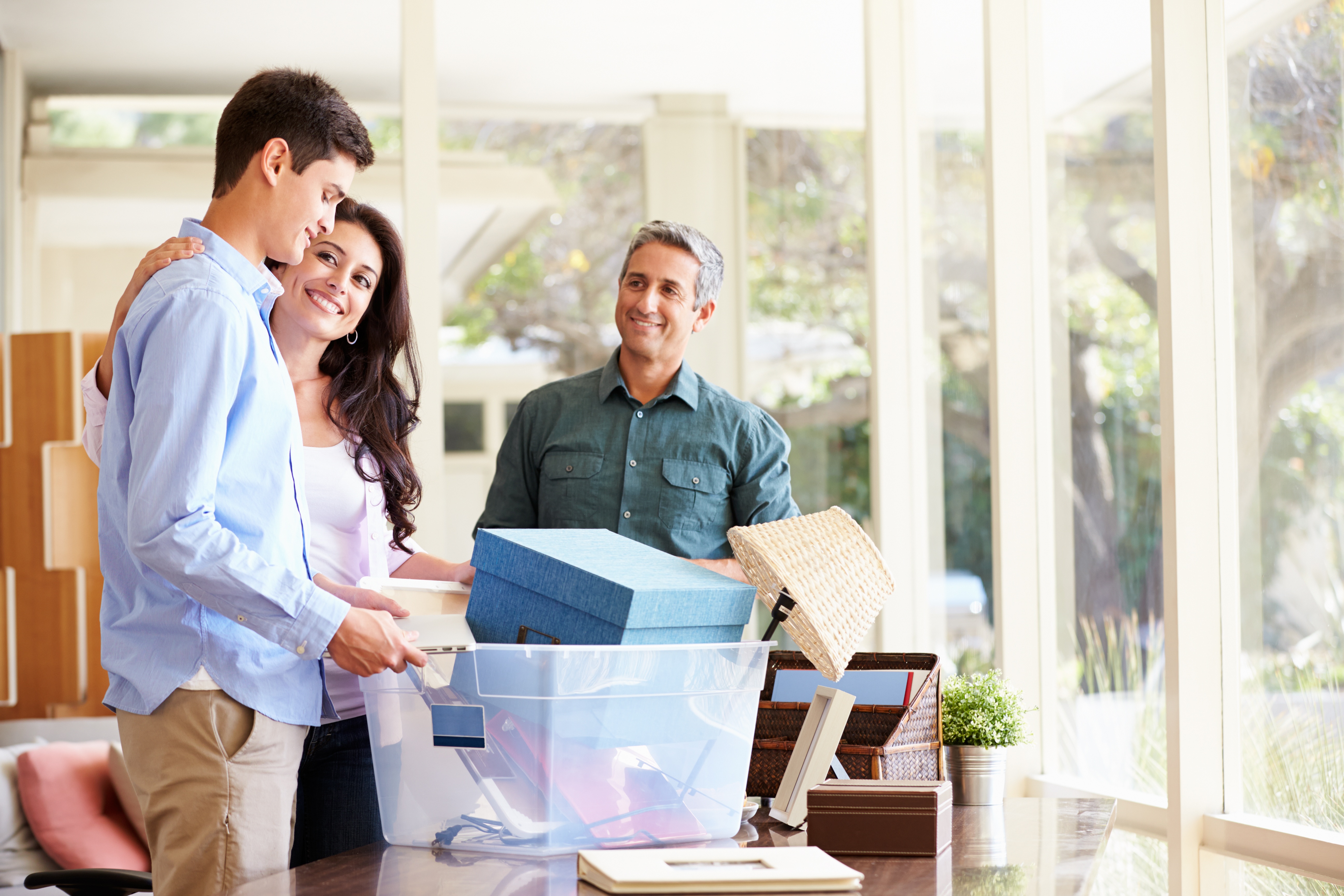 It's that time of year when parents and children start to think about the beginning of a new school year. This fall might be a little different if you're sending your child off to college. As this new chapter begins for them, so does a new chapter in your life as well. After bags are packed and housing is paid for, you might be faced with the decision to repurpose this extra room in your home or even downsize to a smaller house. Whatever your choice may be, a home organization system will be vital in handling this transition seamlessly. You can rely on the experts at Arizona Garage and Closet Design to help make it as easy as possible.
There is some planning to do before your child leaves on this new adventure. If you do plan to repurpose their bedroom, have them start consolidating their belongings and keep-sakes into easy to store. We offer custom built, full size garage storage systems that can be used for their items as the room is converted. Doing so will be easy and natural as they are already packing clothes, shoes, and other items that they are taking to college with them. Once the room is cleared, you can start the planning of your own.
Multipurpose Room
Many parents start to consider the possibilities of their child's old bedroom before it's even vacated. Once it's empty, it's even easier to see the possibilities. One of the most popular options is to create a multipurpose space. We offer multiple home organization systems that can be combined to create a unique space, including our wall bed systems and home office organization solutions.
A guest room is nice to have, but smaller spaces are often limited to just a bed and a nightstand. Our wall beds fold neatly into the wall and appear as a beautiful built-in cabinet system. The bed can be tucked away nicely, which frees up valuable floor space that can be used for almost everything. Transform the floor into a yoga space or home gym. You can even install your dream home office. If space allows, our team can add a custom-built desk, shelving, and cabinetry to create a home office that is great for catching up on work and other hobbies.
How to Downsize to a New Home
Leaving a family home can be hard to do, especially if you've raised a family from infants to young adults. We encourage you to look on to this new chapter with excitement. A smaller home means less maintenance, less clutter and more freedom. This is the perfect time to look through your belongings and determine what is actually used, what can be stored away, and what needs to be donated. Downsizing is one of the best ways to declutter an entire home because you can't take everything with you, which allows you to be critical of what gets packed.
Home Organization is Still Possible
Smaller spaces don't mean that Arizona Garage and Closet Design can't help you make the most of it. All our storage solutions and closet systems can be adapted for small spaces and can really help boost the available storage. Before your move-in date, our team can help evaluate your space and discuss your storage needs with you. Reach-in closets, utility closets, and entryways are great places to add shelving, extra hanging rods, and pull-out baskets to maximize the storage space.
For families sending their children off to college, this fall is full of new opportunities for everyone. We encourage you to cherish the memories made in your current home and accept the new adventures that are about to come. To receive a free in-home consultation, and to learn more about our home organization products, contact us today.