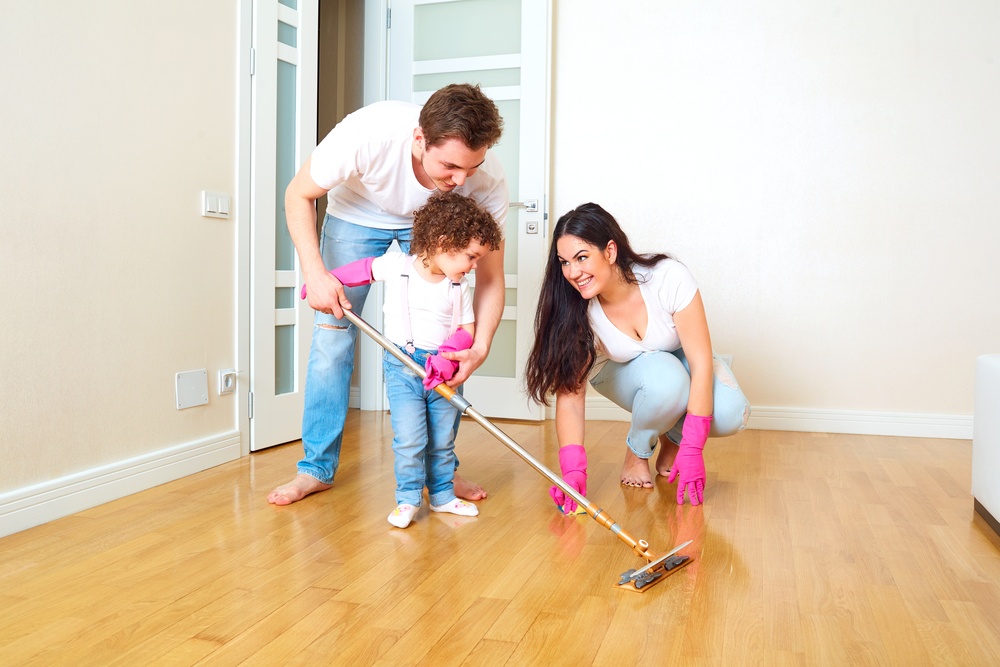 Spring has officially arrived! This time of year desert-dwellers are spending their days at spring training games, enjoying drinks on the patio and spending time outdoors, and we believe that you should also be able to enjoy your home when you return. That's what makes spring the perfect season for home organization. Phoenix homeowners should take the time before it gets too warm to open the windows, let in a breeze and spring clean their home. Follow our tips to declutter and deep clean to shake off the mess brought in during the winter months.
Declutter
It's safe to say that stuff accumulates during the winter – especially through the holiday season. Houses become cluttered and it isn't until we're standing in the bright light of spring that we realize it's time to cut back. This process doesn't have to be long or drawn out. The most important thing to remember is to start small. Dedicate a few hours a day to certain rooms so you don't become overwhelmed, which could lead to unfinished projects.
Start the process by creating three piles: donate, trash, and put away/relocate. The first pile will be things you no longer have need for but can be repurposed by someone else. Donate these items to a local shelter. The next pile is for items that are either broken beyond repair; these items should be thrown away or appropriately recycled. The last pile is for items which simply are not where they belong in your house. This could include kids' toys, coffee mugs or books. You can put these items in a pile or bin that you take with you room to room. By the end of your decluttering process, everything should be put away exactly where it belongs.
Deep Cleaning
Once you have decluttered your space, you'll have a clear canvas to wipe, dust and scrub. Deep cleaning your home in the spring gives you a fresh start to the new season and eliminates the layer of dust Arizona residents find on everything. The following is a list of things we don't necessarily clean often, but a refresh is needed every once in a while. Let this serve as your deep cleaning checklist:
Wipe walls and ceilings
Vacuum and shampoo carpet and rugs
Dust the hard-to-reach places
Disinfect kid's toys
Sweep garage
Polish door hardware
Clear build-up on showerheads
Wipe down outdoor furniture
Clean window treatments
When cleaning your custom organization systems from Arizona Garage and Closet Design, you can use a number of methods. A homemade mixture of equal of white distilled vinegar and water can help neutralize surfaces. Be sure to wipe cabinets down with a clean cloth to eliminate any residue. You can also use a mild dish soap and water to wipe away and debris dust or markings. Dry with a clean cloth and you're good to go.
Good Practices to Develop
Spring cleaning can be a perfect reminder to not only declutter and deep clean, but also perform routine home maintenance. It is a good idea to get into the habit of changing batteries in your appliances and testing smoke and carbon monoxide detectors. Take time to refresh fire and emergency procedure with family members. Remember to also change your air filters.
Spring is also a great time for Phoenix homeowners to have an air conditioning specialist come to your home and check to ensure your AC units are functioning properly to prevent a breakdown during the dead of summer.
Add custom home organization this spring. Phoenix-area homeowners should consider installing custom designed closets and storage solutions to stay organized all year long. Our experts can come to your house and evaluate your space to determine which organization systems are right for you. For your free in-home consultation, contact us today.