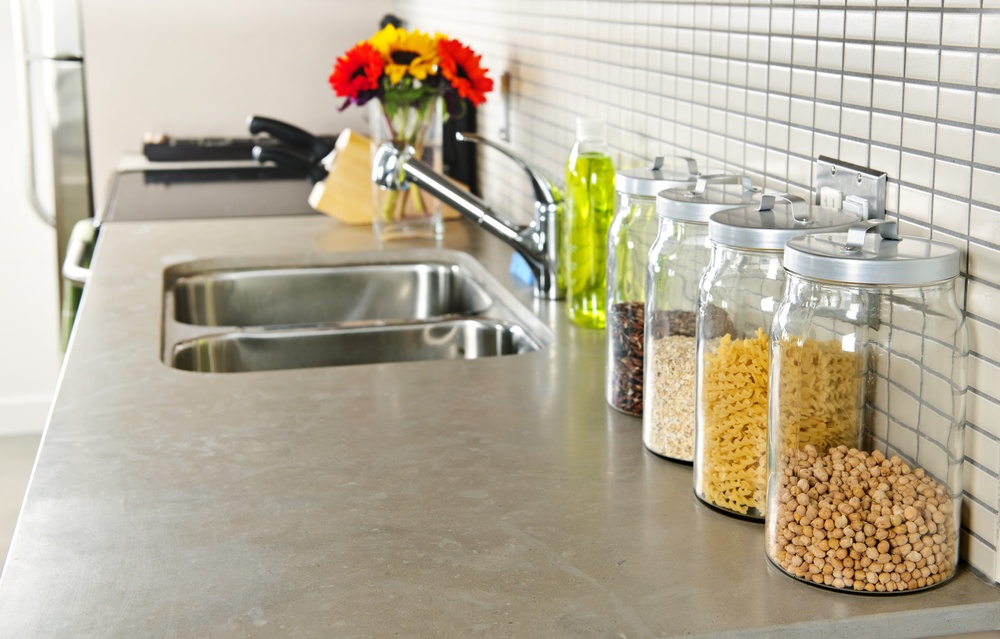 Whether you are moving into a home with a smaller kitchen or you just want to reorganize your existing kitchen to create more space to cook, downsizing can seem like an impossible task. However, as difficult as it may seem to completely rethink your kitchen's inventory, it is worth it in the long run. A minimalist approach to kitchen organization can save time, money and space. Here are five easy steps to take when downsizing and organizing your kitchen.
1. Get Rid of Duplicate Items
After a few years of using the same kitchen every day, some things are sure to add up. Consider all the extra mixing bowls, strainers, salad tossers, and serving platters you have acquired over time. Do you really need five ladles or three muffin pans? Choose the highest quality items and keep only the maximum amount you could possibly use at once. Donate the duplicate items you won't need.
2. Stick to One Set of Dishes and Silverware
Unless that set of china has been in the family for generations and is only brought out every few years for the family reunion, there really is no need to keep a set of "nice dishes" as well as a set of "everyday dishes." Choose one set of high-quality dinnerware to use daily and get rid of extras to save on space.
3. Evaluate Your Gadgets
Analyze each gadget in your kitchen to determine whether or not it is necessary. Single-use gadgets, such as egg-poachers or garlic-dicers, may be useful, but a pot of boiling water or a sharp knife can take their place just as easily. Do you need a food processor as well as a Vitamix, or will the Vitamix work just as well on its own without taking up more space? There really is no need to keep single-use items unless you use them regularly, especially if you have multi-use gadgets already stored in your kitchen.
4. Store Smarter
Storage can be hard to come by in a smaller space like the kitchen. Shelves and slatwall can both be easily installed for easy access to the items you use the most, or to display more decorative pieces. For example, slatwall can be added to the inside of a pantry to hang baskets for small items, such as Jello packets and gravy mixes. An open shelving unit adds more storage without taking up a lot of floor space, and pull-out cutting boards are a perfect way to always have a cutting surface close to hand without taking away counter space. Other storage options include magnetic spice racks, Lazy Susans and tension rod dividers to separate oven trays and platters.
5. Maximize Pantry Space
Audit your pantry inventory to see where you can save space. Remove all food from the shelves, cupboards, and drawers. As you clear the space, discard any expired or stale items. Get out of the mindset that you "might need these ingredients for a recipe someday," and only keep the items you use regularly. If flour, nuts and spices have been sitting unused for the last year in your pantry, they are probably stale anyway and won't be of much use anymore. Consider donating unwanted items that are unopened and within their expiration date to a local food bank.
What are your space-saving tips for the kitchen? Let us know in the comments!
Arizona Garage & Closet Design has pantry organization solutions that can transform any kitchen. When it comes to pantry organization, we offer many options. To see what would work best for your home, request a complimentary in-home pantry design estimate.
{{cta('f32cfeeb-f400-4f06-8362-c7bcf8ae9314')}}