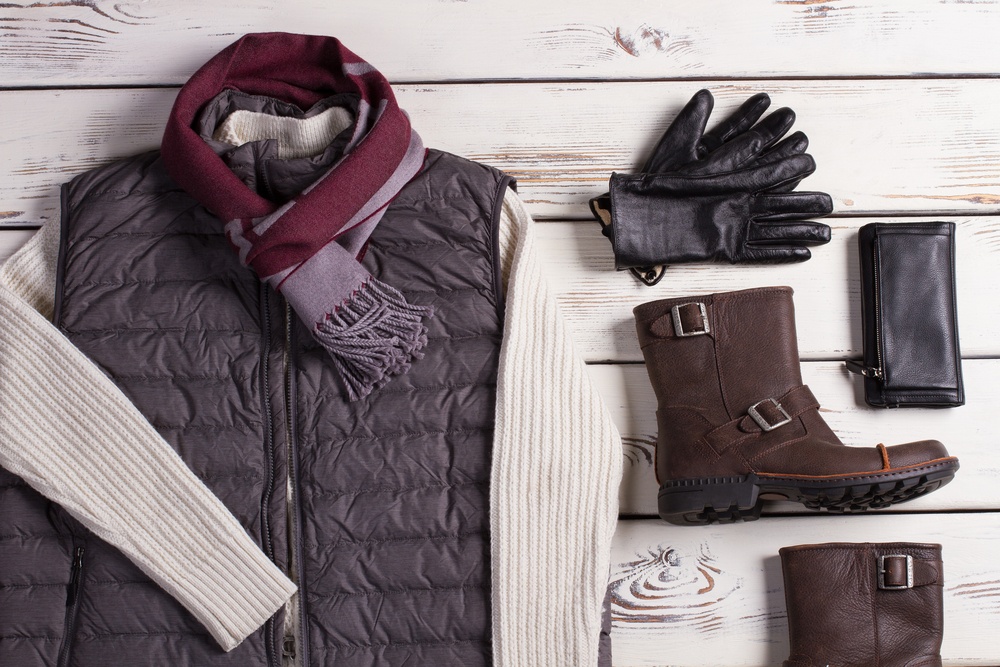 It's always a challenge to store winter apparel in Phoenix. The daytime weather is nice enough to get by with a light jacket or sweater, but the evenings can be cold enough to call for a heavier coat, scarf and gloves. And if you go out of town this winter, you're sure to need your warmest outerwear. Leaving your winter gear in storage just isn't an option, but what do you do with it when you are not using it? If you're like most homeowners, keeping coats, boots and gloves organized and out of the way while not in use can seem easier said than done. Here are some tips from the Phoenix closet organizers at Arizona Garage & Closet Design to keep your winter gear close at hand and ready to use without cluttering your home.
Start With the Closets
Make the most of the storage space you already have. If you keep outerwear in your closet, create extra space by moving warm-weather clothing into vacuum-sealed bags and storing them in bins under the bed or in a storage locker. Hang another rod under the existing one to double the amount of hanging space in the closet. However, don't hang sweaters. Not only do these take a lot of space when hung, but they can stretch and lose their shape, as well. Use hooks on the back of the door or a sliding tie rack to hang hats and scarves.
Organize the Entryway [photo of entry hall closet with mudroom organization]
No matter how organized you keep your closets, outerwear items like boots and coats always seem to gather by the front door. Use a standalone mudroom organization system or an entry closet outfitted with adjustable shelves and hanging rods to keep these items from piling up with these ideas:
Use hooks to hang the items that get used daily, such as purses, jackets and keys.
Assign a bin or basket to each member of the household and get them in the habit of storing their gloves, hats and other accessories whenever they get home.
Hang wet items and umbrellas on hooks to allow them to dry.
Fold heavy coats and store them on the top shelves of the organizer, if possible. Alternatively, install a hanging rod in the mudroom organizer to hang coats on hangers.
Add a small hanging basket to store outgoing mail or sort incoming mail.
Care for Winter Footwear
It starts with one pair of shoes left at the door and before you know it, you're tripping over a pile of shoes when you walk in the door. Protect your shoes and prevent the pileup with these shoe storage tips:
Store shoes on shelves in the mudroom organizer. Fit more shoes on each shelf by alternating the toe heel direction. Sort shoes by height and adjust the shelves accordingly.
Fill a baking tray with decorative river stones (find them at any craft store) and place the shoes on top to protect your floors.
Store wet boots on the tray designated for wet shoes. Stand them upright and place a rolled magazine inside to help them keep their shape.
Keep a set of rags in the entry organizer along with a small hamper to wipe your shoes as you come in as necessary
Boots require extra-special treatment. Use boot clip hangers to hang boots from a hanging rod under a shelf in the organization system or store them upside down on a boot rack. Another alternative is a tall rolling bin that slides into the mudroom bench.
You can also use a mudroom organizer to keep shoes from cluttering the front door. Your entryway mudroom should be a highly usable area of your home where it's easy to come in from the cool air, stow the jackets and shoes, and move into the warmer areas of the house.
With these winter home organization tips, your family will stay organized all season long. If you need help maximizing the storage space in your home for seasonal or everyday storage, Arizona Garage & Closet Design can help. Visit our showroom or call us at 480-483-3030 today to get a free, no-obligation in-home consultation.
{{cta('330c0f2a-1d61-4f43-a6b3-3c59cb0a15c0')}}