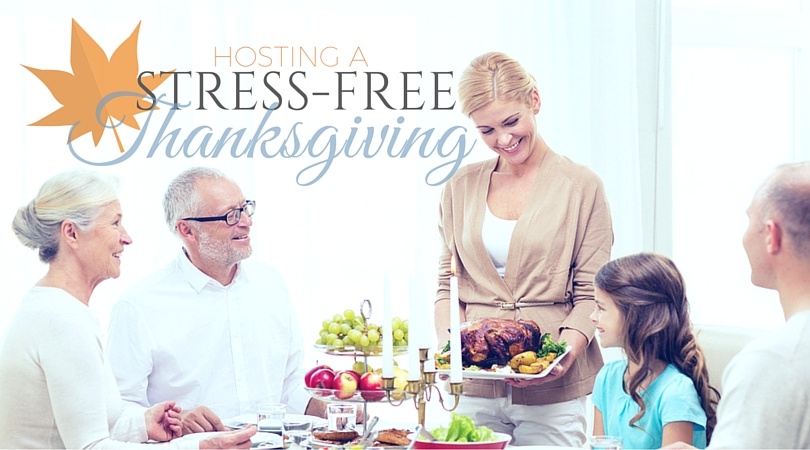 Hosting Thanksgiving in your home is no easy task. Between cleaning the house and preparing the feast, it's no wonder that you might end up feeling more stressed than thankful. However, with enough thought and preparation ahead of time, it's far easier to relax on the big day and enjoy the family time spent with good food and football. Follow these home organization tips from our Phoenix closet organizers to host a stress-free Thanksgiving dinner.
1.) Organize the fridge, cabinets and pantry
The kitchen is the hub of your Thanksgiving feast. Unfortunately, that means it can also be the hub for all the mess and disorder. Before the holiday, empty each of these kitchen organization spaces and get rid of expired or unwanted food, clean off each shelf, and then put everything else back in place. Now that these spaces are organized, you can easily see what you need to add to your shopping list and have plenty of room left for Thanksgiving dinner ingredients in the pantry, fridge and cabinets. You can also take this time to sort the kitchen cabinets and drawers to make sure you have enough dishes and silverware for all your guests.
2.) Sort the recipes
When you are busy picking up all the ingredients and organizing your kitchen, it is easy to forget about the recipes you will need once it is time to cook. Gather these ahead of time and take precautions to protect them from the spills and splashes of kitchen.
Hang a pants hanger from a cabinet with the clips securing the recipes or invest in a cookbook holder to keep the recipes off the counter and in plain sight as you work.
3.) Prepare a welcoming entrance
The entryway is the first thing your guests will see when they enter your home. Set up an entryway organization system to act as a mudroom as your guests filter in. This will serve as a sophisticated way for your guests to store their personal items as they enter your home rather than just draping a coat over a chair or setting a purse on the ground.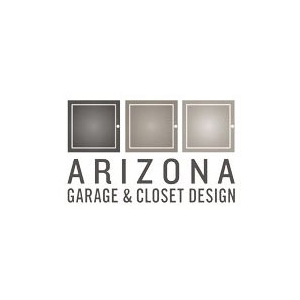 It also keeps your guests' shoes and boots organized and out of the way. If you don't currently have a custom coat closet or a free-standing organization system, you can mount hooks in the wall or use a coat rack to hang your guests' jackets, hats and purses.
4.) Move the feast out of the kitchen
As it is, the kitchen is the most crowded place in the home on holidays. The last thing you want to do is make it more cramped by squeezing the table, chairs and your guests in that small space. Keep the kitchen free by moving the beverage bar and appetizer trays to another part of the home or even to the back porch if the weather is nice. This will keep most of your guests out of the way as you work in the kitchen. Set up the tables in the formal dining room or the living room so that there is plenty of space for the entire family to sit together.
5.) Plan the clean-up
The most dreaded part of Thanksgiving begins when the last piece of pie has been served and the family retires to the couch to watch the rest of the game. Fortunately, some of the pain of the post-Thanksgiving clean-up can be alleviated ahead of time with a few preparations.
1.) Clean as you go. As you finish with a dish when cooking, place it in a sink of hot, soapy water and wipe the counter as you work. In the five minutes before you're ready to call everyone to dinner, take a few moments to load the dishwasher and get the cooking dishes clean. When the meal is over, you will have an empty dishwasher to handle the silverware, glasses and plates.
2.) Label containers ahead of time. Many of your guests will probably meander to the kitchen to ask whether you need any assistance with the clean-up. Remember, you don't have to do it all yourself. Odds are, your family members genuinely want to help you clean so that you can join the rest of the party. By labeling containers for their respective leftovers, you can make it really easy for your helper to put them away. If you want to send food home with your guests, you may also want to purchase foil containers and disposable plates so that you don't have to worry about getting your Tupperware back.
3.) Keep an empty trashcan in an easily accessible place. This will encourage your guests to scrape their plates and throw out napkins before bringing them to the sink.
4.) Line pans with foil. When the food is done cooking, you can simply throw out the foil and wash the pan without the soak and scrub that a greasier pan requires.
4.) Use a clean-up caddy. Keep a set of cloths, cleaning solution, carpet and upholstery spot cleaning spray, and trash bags in a caddy in the kitchen. This allows you to quickly clean any emergency mess that arises throughout the evening.
5.) Bonus: Take a shortcut with style. Rather than dirty a bowl with dips, crackers or vegetables, empty a pumpkin or squash and use it as a bowl. Squash comes in many shapes and sizes, so you can be creative and choose the types that perfectly complement your Thanksgiving décor.
With these tips, you can spend less time stressing and more time enjoying the company of friends and family this Thanksgiving. What are your favorite Thanksgiving hosting tips? Let us know in the comments.
If you need help maximizing the storage space in your home for seasonal or everyday storage, Arizona Garage & Closet Design can help. Visit our showroom or call us at 480-483-3030 today to get a free, no-obligation in-home consultation.
{{cta('330c0f2a-1d61-4f43-a6b3-3c59cb0a15c0')}}