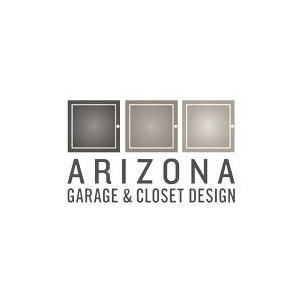 It's that time of year again! If you live far away from your extended family, you might take a trip every year in order to eat Thanksgiving turkey, Christmas ham or Hanukkah latkes with those you love. With airline prices being what they are, many families find it less expensive and more desirable to drive to their destinations. Road trips are a great way to promote family togetherness and have a good time, but they can also cause wear and tear on your car. If your vehicle is not in prime condition, then driving long distances could result in breaking down or other issues with your car. Before you load up the family and the suitcases, here are 3 ways that you can prepare your car for a family vacation:
Have your car looked over by a mechanic, and catch up on any overdue maintenance Some maintenance is due every few months or every set number of miles. For example, if you're planning road trip, you already know that you should change the oil if it's been a while, and to top off any fluids that are low. A mechanic can check to see if any components are on the verge of needing to be replaced. He can also check the hoses and belts and inspect the tires. If you are going to be driving through an area that is likely to get snow or ice, be sure that you have your tires replaced or changed to snow tires if the treads are low. Make sure the windshield wipers are working well and cleaning the windshield, too, and don't forget an ice-scraper.
Pack an emergency kit

Winter driving necessitates special precautions. Since you're traveling, you'll already have warm clothing packed; be sure that each family member has a coat, and put a few extra blankets in the trunk just in case you break down. Pack whatever tools you might need to do a quick repair, such as a tire change, while en route. Don't forget your cellphone charger; you will want to keep your phones charged while on the road in case you have to make an emergency phone call. Bring along any medications required by your family members, along with basic first aid supplies, like bandages, antibiotic ointment and a fever reducer. Yes, you can most likely stop and buy these items, but it's still a good idea to have them, just in case.

Take advantage of technology

Some people prefer to travel with paper maps, but many rely on GPS navigation systems. You might already have an app for your phone that will show you exactly where you need to be. Be aware that you might drive through an area where reception is iffy, and you may not be able to access the data that you need from your phone. A regular GPS system might be a trip-saver in this instance. Another way you can make technology work for you is to rent or borrow a DVD player, if you don't already have on in the car. This can be a sanity-saver on a long drive with children.
Getting your vehicle road-trip ready is just a matter of thinking ahead to the worst-case scenario. In the case of traveling by car, pitfalls could include a fender-bender, a breakdown or hours of childish bickering that drives you crazy. By thinking through what you can do to prevent these occurrences, you are likely to have a great time on your road trip vacation.
Contact our experts to learn more about car and home organization!
{{cta('ee6399ff-e505-49f6-bcc5-948f93a788b8')}}