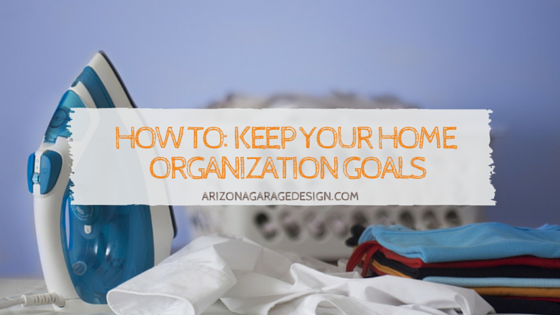 There has never been a better time to tackle all the home organization projects on your to-do list. Whether you want to finally create a permanent space to store all your possessions or just want to develop better organizational skills that extend beyond the home, the custom closet installers at Arizona Garage & Closet Design can help. Here are a few tips to get started and stay organized all year long.
Use Apps
Smartphone and tablet applications make it easy to keep track of everything from grocery lists and financial planning to upcoming events and projects.
Start Fresh
Clean the entire home one room at a time. Get rid of clutter once and for all. When you start with a perfectly clean house, it will be easier to keep it that way. Make it a habit to put things away as soon as you finish with them and continually purge things that take up space. Custom home organization systems, such as closet organizers, provide a space for everything in the home and make it simple to keep everything in its place as time goes on.
Delegate Efficiently
You can't do it all. You need buy-in from the entire household to efficiently meet this year's goals. Make a game plan for any home organization projects and assign tasks to everyone. Going forward, create a strategy for tackling any major goal and work with your family to meet that goal.
Home organization is a skill that anyone can master, and it's never too late to start. What are your tips for organizing your home? Let us know in the comments.
If you need help maximizing the storage space in your home for seasonal or everyday storage, Arizona Garage & Closet Design can help. Please visit our showroom or call us at 480-483-3030 today to get a free, no-obligation in-home consultation.
Want more tips to organize your home? Download our free guide.
{{cta('330c0f2a-1d61-4f43-a6b3-3c59cb0a15c0')}}