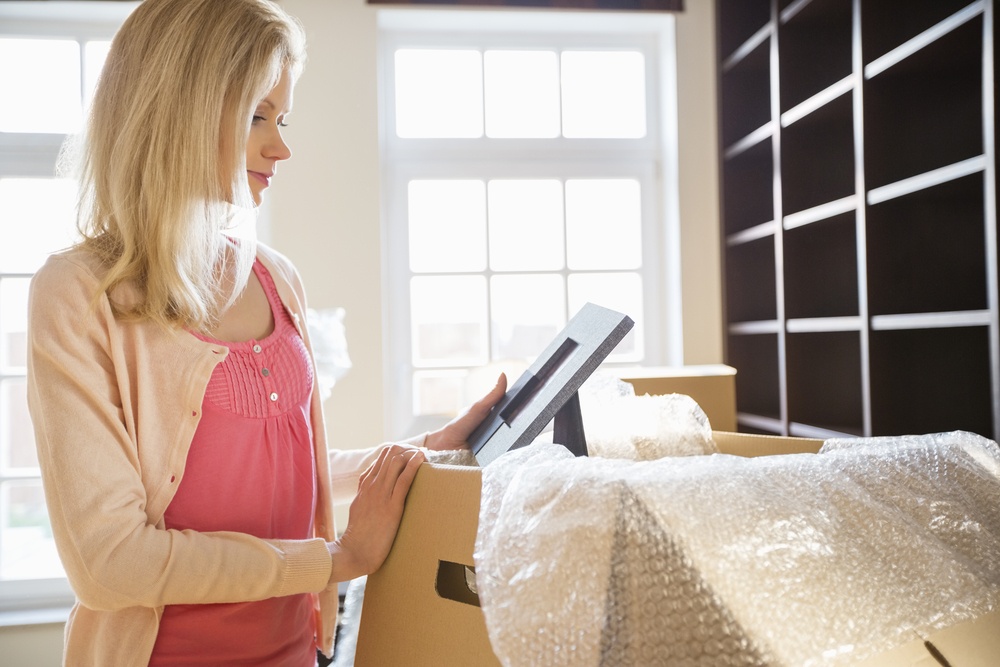 Whether you are moving into a smaller home or simply want to reduce clutter and reorganize your home, downsizing can be an overwhelming task. Over time, the home can accumulate drawers full of miscellaneous items, furniture that has seen better days, unused gifts, and outdated clothing, appliances and tools. Follow these simple tips from the custom home organization system installers at Arizona Garage & Closet Design to make your downsizing process easy and as stress-free as possible.
Make a list of the items you plan to keep. Taking this step prevents you from hesitating when it comes time to get rid of unwanted items. By forcing yourself to evaluate each item, you can easily prioritize your possessions in order of importance and decide which items you'd rather not live without. Be very critical when deciding which items to keep and evaluate how each item fits into your current lifestyle, not the lifestyle you would like to have. For example, if you plan to start exercising in the future but the treadmill you purchased years ago is just sitting unused and accumulating dust, it may be time to get rid of it. Don't keep things "just in case" you may get around to using them. Instead, make room for the things you actually use.
Start early. If, for example, you are moving to a smaller residence, start thinning out your possessions at least three months before the move. Avoid packing any items you don't intend to keep, as these just add to the clutter of your new home. Donate or sell unwanted items as soon as possible so they are out of the way while you pack for the move. If you are simply clearing out the clutter around your home but don't intend to move in the near future, get rid of unwanted items as soon as possible to make your home feel less cluttered and more spacious.
Take your time and organize one room at a time. Split the project into smaller, more manageable segments and tackle them one by one, one weekend at a time. This home organization approach is more efficient than trying to downsize the entire home all at once, and it keeps you from becoming stressed and overwhelmed at the enormity of the task ahead.
Separate and use sentimental items. Everyone has collections of photos, family heirlooms and other miscellaneous items with sentimental value that they can't seem to find a use for, yet don't want to part with. Your most cherished items can easily be displayed on a shelf and rotated in and out of the space occasionally with other sentimental items to complement your home décor. Small items, such as jewelry and trinkets, can be tucked into jewelry drawers or cabinets, while items like fine china or figurines can be displayed in glass cabinets. Any remaining belongings and larger items, such as furniture, can be stored in a storage unit if you plan to keep them, but not use them in your home.
Assess the storage areas. Whether you are organizing the garage, closets or pantry, you will need to completely clear the space to get an idea for how much room you have to work with. A functional, beautiful, custom home organization system can be installed in nearly any space and for any purpose, allowing you to store your possessions without detracting from your home décor.
To schedule a free in-home consultation with a Scottsdale custom home organization system designer, contact Arizona Garage & Closet Design.
{{cta('7498ce2c-32a1-46aa-8ec0-061f1758563b')}}