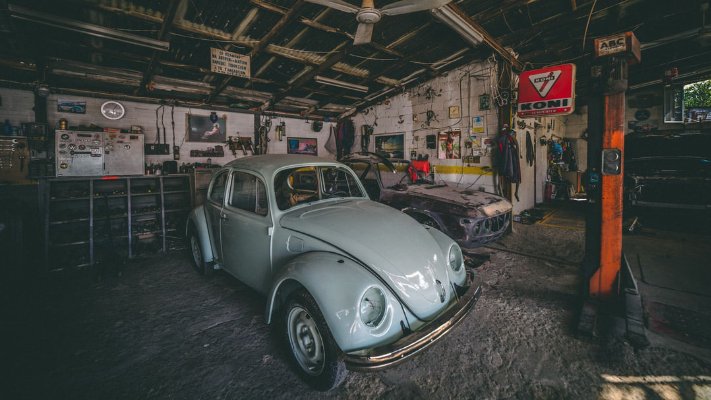 One of the main issues facing epoxy flooring and other coatings for the garage is how slippery it becomes when wet. With manufacturers recommending a wide array of anti-slip additives from aluminum oxide, sand, or polymer-based grit such as shark grip, it can be overwhelming.
Resinous garage floor coatings like epoxy, polyuria, and polyurethane are non-porous, which is why the surface tends to be extremely smooth. Although this type of surface works fine when dry, it becomes slippery, which can pose a threat with a mere introduction of water, oils, or mud.
So let's help you determine whether your garage epoxy flooring needs a non-slip additive, then look at the best ways to make your epoxy floor less slippery.
Factors to Consider Before Applying a Non-Slip Additive
Before you decide whether your floor needs a non-slip additive you must consider the climate in your area. If your garage experiences excessive moisture then you need a non-skid floor. On the other hand, if you live in an arid area, a non-skid additive may not be necessary.
The primary function of the garage floor is another thing to consider. If you do projects that involve liquids such as water, oil, and chemicals that can cause harm, an anti-slip additive is needed.
How to Make Your Epoxy Garage Floor Less Slippery
1. Shark Grip
This is the easiest way to make your garage epoxy flooring slip-resistant, reduce gloss as well as fine texturing your epoxy garage. The best thing about shark grip is that you can add it to most paints and coatings. It also mixes perfectly with almost all latex and oil-based paints as well as stains.
Its lack of sharp edges makes it easy to clean, and its less abrasive texture gives it a comfortable feel even when walking on bare feet.
However, it is less effective when used on thick final coats since it will sink below the surface.
2. Aluminum Oxide Additive
This is the most ideal additive for an industrial setting where maximum grip is needed. It adds an extremely aggressive, durable, long-lasting, and tough anti-slip and texture profile when added to the garage epoxy flooring. It does not change the coating's physical properties and bonds well into the coating.
However, aluminum oxide is coarse and not kind to the skin and feet. The coarse texture also makes it difficult to clean since it holds up a lot of dirt and mop strings.
3. Silica Sand
You can add sand on a final coating to form a bumpy skid-resistance surface. And since sand is visible when added with a clear coat, you can use a colored topcoat to make it more appealing.
However, silica sand forms small cracks after some time and can break down due to heavy traffic. This is because silica has brittle, sharp points that can easily break off especially when trampled on.
4. Using Containment Mats
If you live in an area prone to precipitation, containment mats are your ideal solution. The mats are designed to collect lots of water and you can hang them to dry faster. They are also made to absorb fluids, thus making the epoxy floor skid resistant. However, the mats offer a temporary fix, so you might need at least two sets to interchange when the wet containment mats are drying.
5. Indoor or Outdoor Carpet Runners
The best thing about these carpets is that you can choose among various colors, shapes, lengths, and widths. All these available options will help choose what fits your needs and preferences while keeping your garage flooring less slippery. Another added perk is that they are stain-resistant and easy to clean.
In Conclusion
All the above options are quick and permanent remedies to make your garage epoxy flooring skid resistant. However, the condition of your floor and your financial position will determine your choice. But if your garage floor epoxy coating becomes slippery, frequently it's advisable to go for a permanent solution.